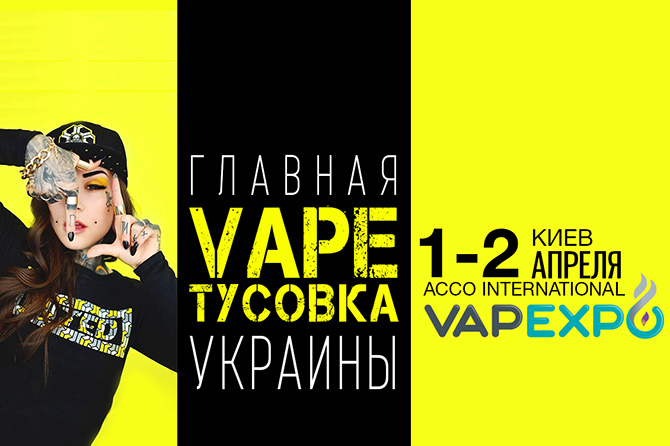 Ukrainians quit Smoking and move to e-inhalers, and the young vaping business is in a hurry to satisfy their demand. However, in Ukraine there is still no platform where new vapers could have more to learn about steaming and devices, and manufacturers and sellers to present their products. That is why Smile Expo has decided to organize Ukraine's first vaping exhibition.
In addition to electronic inhalers, liquids and accessories at Vapexpo Kiev shows vaping shows and workshops for maintenance of atomizers. Vaping enthusiasts from abroad will tell you that a business needs to development, and will help to find the way to a permanent buyer.
Participants will be:
the leaders of the national Vape market;
manufacturers of electronic gadgets;
distributors and suppliers of electronic gadgets;
marketers and PR-specialists.
In addition to the exhibition, participants will:
THE E-LIQUID VAPE OFF – the awarding of the best manufacturers of the liquids in the category "Best fragrance of the year";
business lecture;
Cloud contest – competition cloudcasino;
shows, workshops and prize drawings;
meeting with vaping bloggers and leading YouTube channels;
support DJ.
In 2015 Smile-Expo has already held two similar events in Moscow: pavilion full of guests and hundreds of electronic gadgets in demo zone became the indicator that the topic is interesting and promising. See the latest video Vapexpo.
Don't miss the first professional platform the vaping industry in Ukraine! Waiting for you in Kyiv on 25-26 March. More info on the event website http://vapexpo.kiev.ua/ru.