Avatar: The Last Airbender is probably the West's favorite non-Asian anime, as the cartoon has several seasons, comics, film adaptations and even games. And today, we learned that it will also have a mobile title – Avatar Generations.
In recent hours it was announced that Nickelodeon is working with Square Enix Mobile on the development of Avatar Generations, a strategy and open world title that will focus on telling the story of Aang, Katara, Toph, Zuko and Soka, those characters that we fell in love with during the first part of the narrative.
Avatar Generations, which will be available for will allow you to travel through the 4 great nations, where you will remember stories; and you will also have epic confrontations through a grid strategy combat gameplay. The formations will be a key point to obtain extra advantages and obviously you will be able to make colorful definitive movements.
Although there is no official trailer for the title yet, it turns out that it has already had a partial release in some countries such as Denmark, Canada, South Africa and Sweden, so there is already gameplay available. You can review it below:
In addition to its tactical combat system, Avatar Generations also has a hero and equipment upgrade system, with which you can get and improve unique skills, weapons parts, objects, relics and more, for each of your characters. In addition, the cinematics will be animated by none other than the studio that created the opening of the original cartoon. Look at a couple of screenshots: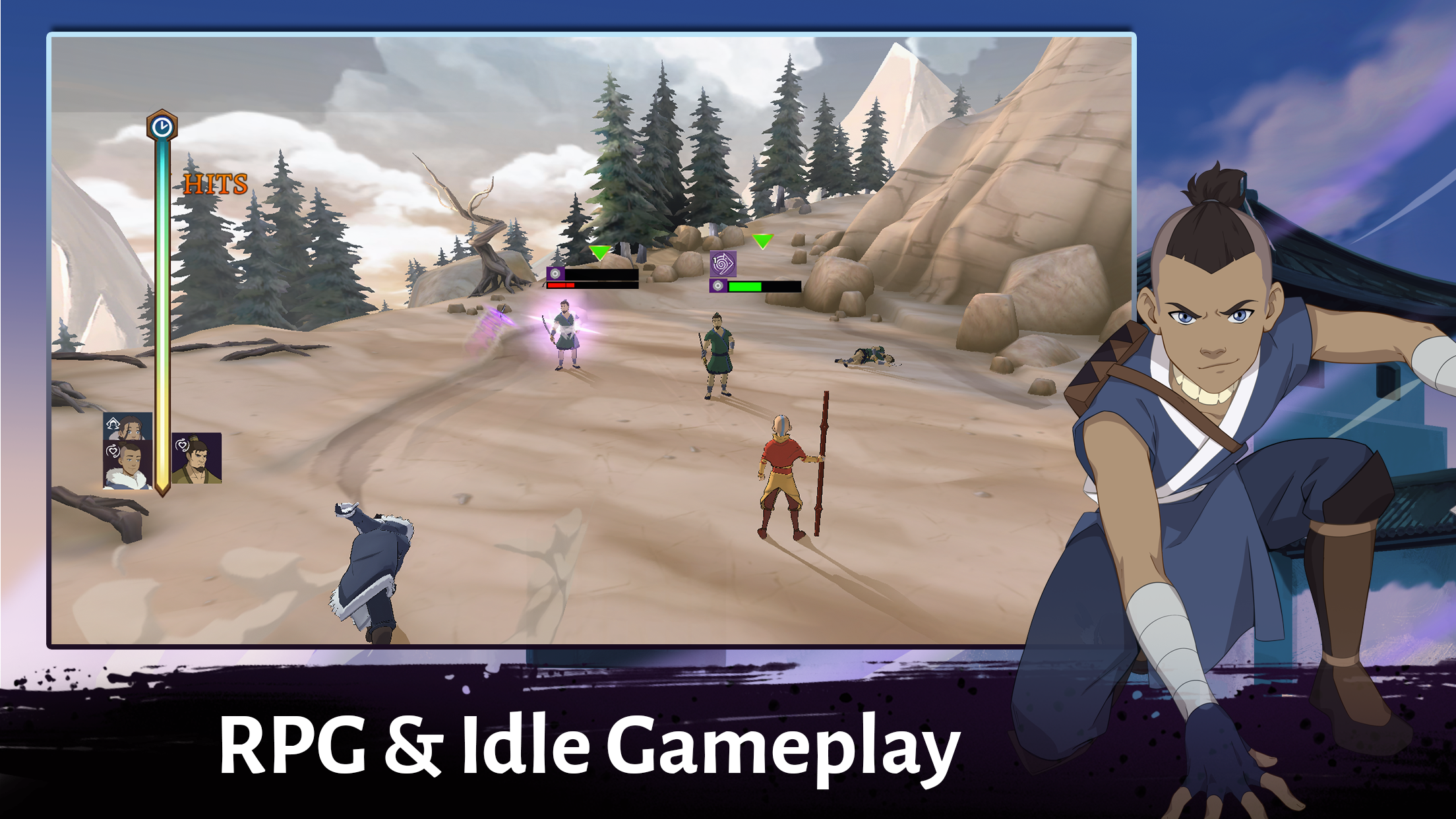 Avatar Generations will be available for iOS and Android, although it is still in the testing stage with its partial launch. If you are interested, you can see its file in the Google Play, although you will not be able to download it yet.