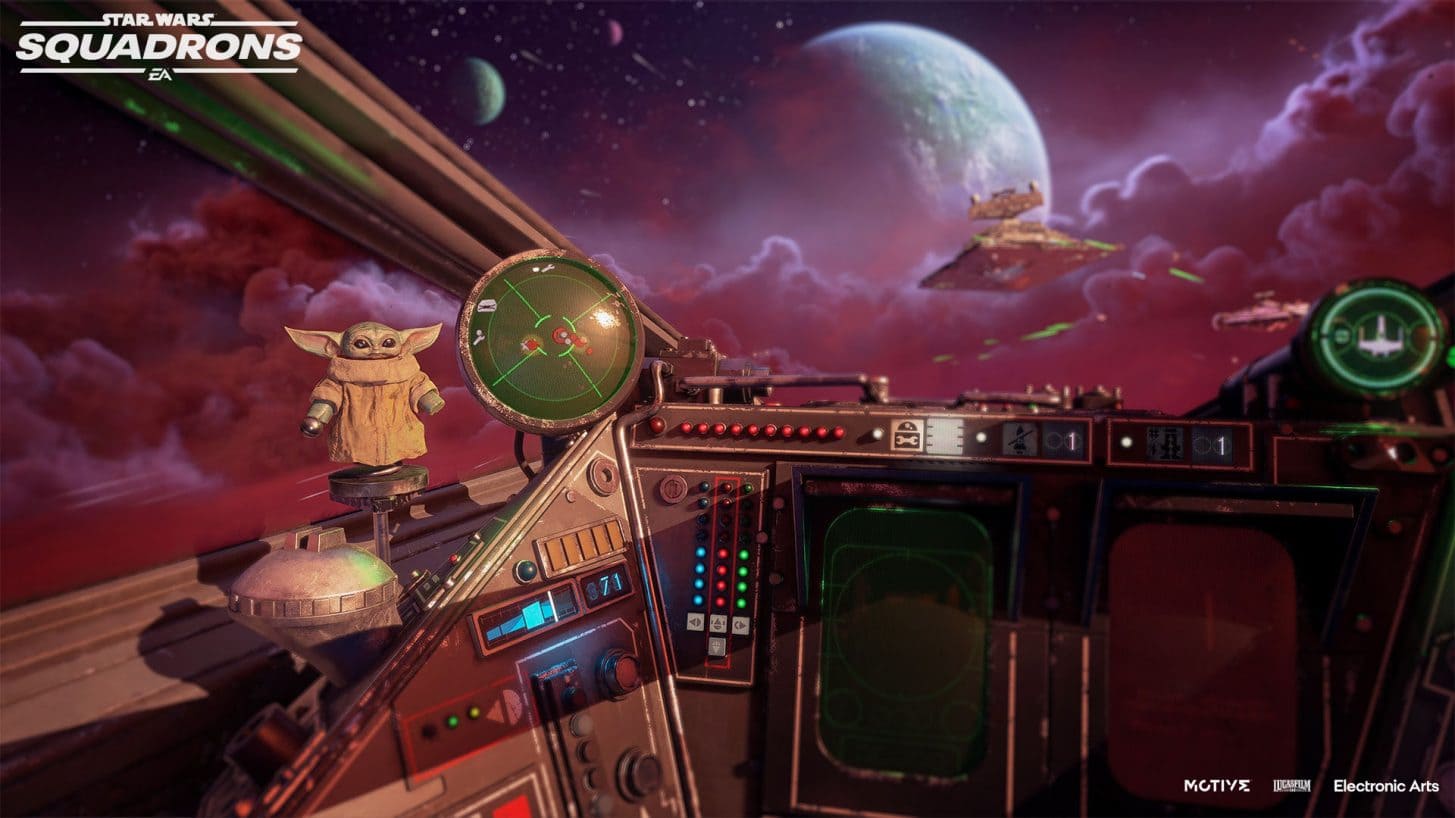 The latest update for Star Wars: Squadrons comes out tomorrow, October 29, and marks the upcoming launch of the second season of "Mandalore". There are new suspension components, reminiscent of, for example, a ship Razor Crest, and a new hologram with the characters and creatures from the series.
Baby Yoda comes in VR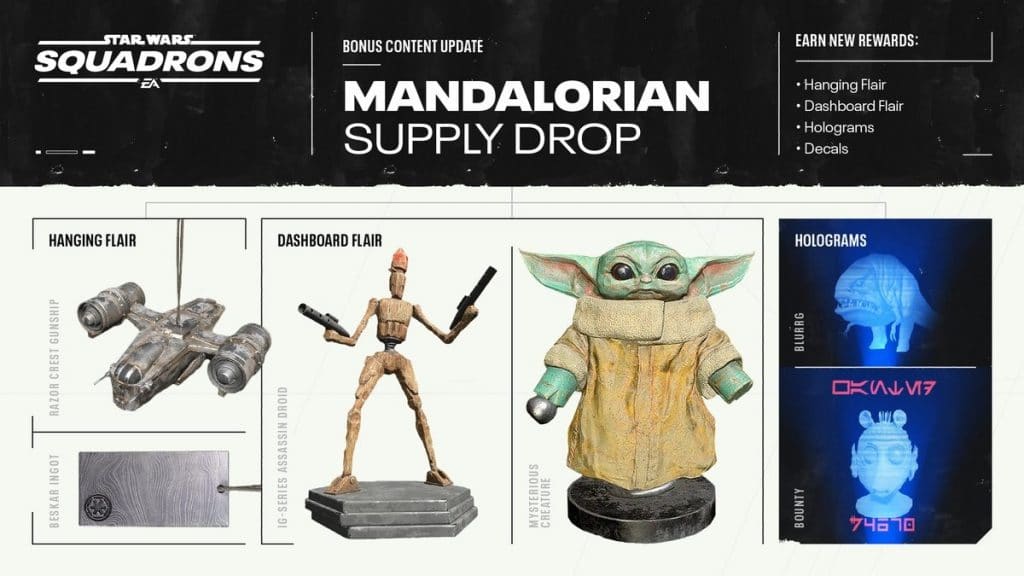 But really more the focus changes to the dashboard. One of them is the droid assassin IG series, which many came to know and love in the first series. Another "Mysterious creature", more commonly known as Baby Yoda. Yes, the image of the beloved one is now able to sit with you in the cockpit of your X-Wing or TIE Fighter. Of course, it's not a living, breathing incarnation of a character, so you can't play with him as much as I would like, but it's still a fun little additive to the interior of the cab. Plus in VR you can lean closer to him to examine it in more detail.
And such a Supplement is what you should expect from Star Wars: Squadrons in the future. Developed by EA Motive reports that in the near future he has no plans to release DLC or port games to Quest, so the title is likely to be to live with such updates.
However, this is not the only experience "Star wars" in virtual reality, can talk about right now. Next month will be the launch of Tales From The Galaxy"s Edge, a new project developed for the Oculus ILMxLAB Quest. However, he will have to work hard to compete with "Squadrons".
Source