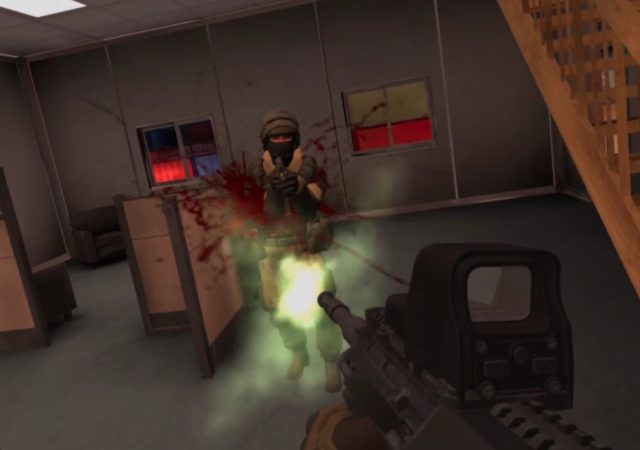 The beta version of Pavlov Shack, the free standalone version of the popular shooter VR for PC is already available in App Lab! Download size is less than 4 GB (3.95 GB).
Today is an exciting day for owners of the Quest, because now, finally, one of the most popular PC VR gaming has a port available on the Oculus Quest without having sideloading from a PC. Pavlov is a lot like Counter-Strike, and it means that it is very dynamic shooter that requires quick reflexes, careful aiming and real skill to achieve great success. According to the store page, it includes a competitive and social mode 4 on 4.
Official Store release is still in development, but it at least means that you can load the game, get updates and easy to play in offline or online mode without having to connect to the computer at all.
Earlier this week, developer davevillz announced that the official version of the shop Quest will cost $ 24, when it will be released at the end of this year, and will ultimately have the support cross-play with the upcoming version of the game for PS5 PSVR 2. The PC version of VR is to remain completely separate.
Earlier beta version of Pavlov Shack was available on SideQuest for free to download on the headset. It was one of the most popular apps all with almost half a million downloads at the time of writing this article. Given the requirements of the lateral load and the obstacles that must be overcome, it is a stunning result.