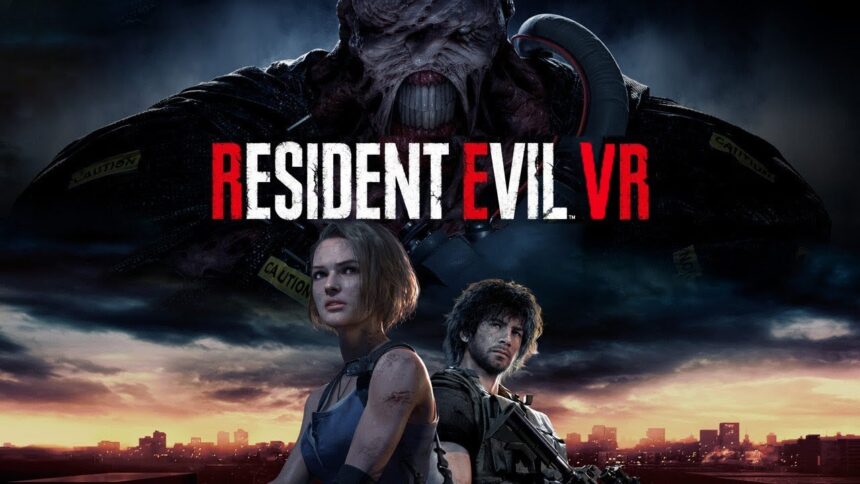 The cult horror game Resident Evil 7 VR became a bestseller for Sony Playstation VR a few years ago. Now the modder is preparing to transfer other parts of the series to virtual reality.
The Resident Evil series is truly created for VR: the pace of the game is mostly unhurried and in some sense strategic, the game zones are compact and often located in buildings and narrow spaces, which enhances the feeling of VR presence, and horrors, in particular, work especially intensively in VR.
The reaction to Resident Evil 7 in VR was correspondingly positive: critics were delighted with the VR experience, and hundreds of thousands of Playstation players purchased VR glasses from Sony for this.
Capcom and VR are difficult
However, in addition to VR Resident Evil 7, which was launched in early 2017 for 2D and then released PSVR glasses from Sony, the publisher of the Resident Evil series did not try to add more parts of the series to VR-in addition to the ubiquitous Resident Evil 4 (for Oculus Quest) and arcade experiments.
Perhaps Capcom will change its mind and give the VR format a new chance with the advent of Sony Playstation VR 2. The current Resident Evil 8 can later be upgraded to VR mode, even if neither Capcom nor Sony have yet officially commented on this. However, it would be surprising if two companies rejected the VR version to launch PSVR-2 — the hype would be great, and the effort required to implement it would be relatively small.
Resident Evil 2 and 3 in VR-Modder makes this possible
However, if you want to plunge into the grand atmosphere of the remakes of Resident Evil 2 and 3 in virtual reality glasses, you will have to count on the help of the virtual reality community at the moment.
Also, this help is now promised by the modder "Praydog", who wants to include full motion control in his VR mods for PC for the remake of Resident Evil 2 and 3 in addition to a perspective suitable for first-person VR.
The first compilation of some scenes from the early version of his Resident Evil 3 Remake mod can be seen on YouTube. At the time of the release of the mods, there was no information yet.
VR-modification of remakes is demanding, because, unlike the current parts of the series, the latter show a game character. Thus, the modder must first switch to the first-person view, and then make sure that it is compatible with VR. In recent years, Praydog has already released mods for the first-person game in Resident Evil Remakes. So, now we are talking about compatibility with VR.