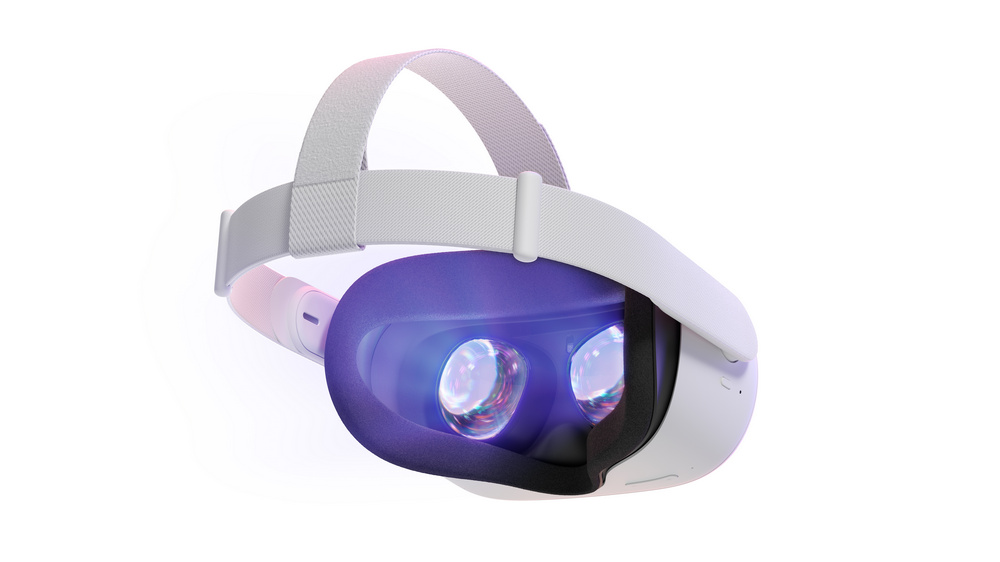 The next update for Oculus Quest has been released. Among other things, it improves the streaming of virtual reality through Oculus Link and Air Link.
The monthly update is released for Quest owners in stages from September 13. As usual, it can take up to a week or even more to update to all Quest users.
You can check the current Oculus Quest firmware version in Settings> Info. If the update is ready for installation, the option will appear in the same window. Manual installation is not required, since Oculus Quest updates are usually installed automatically after they become available.
Let's move on to the new features and improvements in update 33.0.
Clearer image with Oculus Link and Air Link
Facebook has provided its own computer-based VR streaming with a new feature called Link sharpening. Most likely, this is a sharpness filter that is superimposed on the image for streaming.
Link Sharpening is designed to sharpen images, sharpen details and make it easier to read text. According to a Reddit user who has already received the update, the visual difference is immediately noticeable.
Communication sharpening is available for both the Oculus Link wired solution and wireless streamingAir Link. 
Guardian: erase spatial memory
If you are having problems with Oculus Quest spatial tracking, you can now completely reset the Guardian system's spatial memory. This includes Guardian maps, tracking data, and drawn field borders. The corresponding option can be found in the Guardian settings.
Attention: the deletion process also affects secondary user accounts.
Oculus Browser: it's safer to use the Internet
Facebook is adding an additional layer of security based on Google Safe Browser to the Oculus browser to protect users from dangerous sites.
Anyone who tries to visit such a page is automatically redirected, receives a security warning and recommendations for further actions.
Improved multitasking becomes a standard feature
The improved multitasking introduced in Update 30.0 is no longer an experimental feature. Thanks to improved multitasking, you can simultaneously open and use up to three 2D application windows in the main menu and move them around the room.
This includes Oculus apps such as Oculus TV and Oculus Browser, but also downloaded unpublished Android apps. such as Netflix, Spotify and Discord.
Virtual keyboard now with autocorrect
If you are typing messages from a virtual keyboard, errors can now be corrected using autocorrection. Facebook has also improved autofill. If the next predicted word is correct, you can accept it by pressing the space bar.
This feature is being deployed in stages and may appear later for some Quest users.
The new features will probably only be available after Facebook Connect
Last but not least, Facebook offers more options for adapting the display of notifications to your needs and improves the sleep mode of the controller. Now they switch to sleep mode faster to save battery power. The change only applies to Oculus Quest controllers, which now behave like Quest 2 controllers.
As for the interesting new features, the latest update is much more modest. Facebook may be hiding the best news for the next Facebook Connect, which will take place at the end of October.
The full text of Update 33.0 can be found in the Oculus release notes.