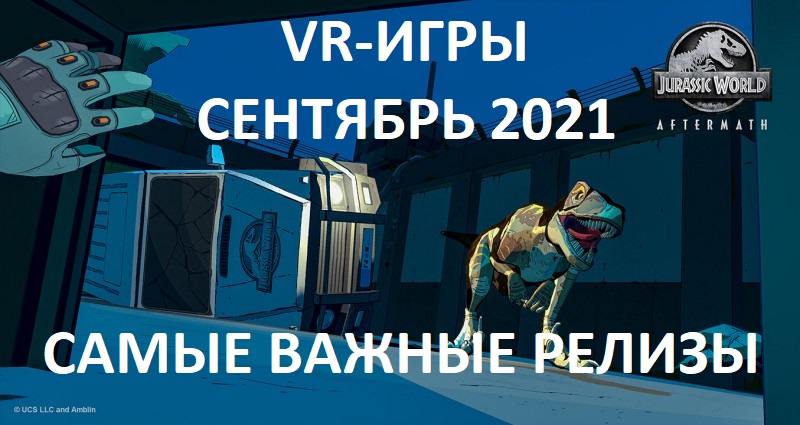 There may not be as many new releases in September as in August, but there are still some expected indie projects that are worth mentioning. Not to mention that some of everyone's favorite VR games of the last few years should receive long-awaited updates.
Puzzling Places (September 2) – Quest
After a long period of beta testing, this mix of VR and 3D puzzles is ready for a full launch. In the game Puzzling Places, there are 16 challenges, including locations from the real world, to bring puzzles to life with the help of amazing photogrammetry.
Goliath (September 9) – Quest
Created for the Venice Film Festival, Goliath is a virtual reality experience narrated by Tilda Swinton that explores the topic of schizophrenia and online gaming communities.
Space Pirate Trainer DX Update (September 9) – Quest
The Space Pirate Trainer update, released exclusively in Quest, adds a long-awaited arena mode in which players with a large playground can run in virtual laser tag mode.
Brink Traveler (September 9) – Quest, PC VR
Another virtual reality travel app, Brink, animates scenes from the real world in 3D format in real time and gives you the opportunity to learn more about what surrounds you while exploring.
Clash of Chefs VR (September 16) – Quest, PC VR
Another approach to Overcooked in VR, Clash of Chefs, forces you to feverishly serve orders and, undoubtedly, work hard as everyone around becomes restless.
Song in the Smoke (September 18) – Quest, PSVR, Rift
The mysterious virtual reality survival game is moving to different headsets later this month. "Song in the Smoke" will force you to hunt for food and collect resources with an AI system that promises to change the behavior of creatures based on a variety of factors.
The Walking Dead: Saints & Sinners Aftershocks Update (September 23) – Quest, PSVR, PC VR
After a long delay, we are more than ready to release new Saints & Sinners content. Aftershocks adds new missions to the game's finale, mixing old areas with new challenges.
Rhythm Of The Universe: Ionia (September 23) – Quest, PSVR, PC VR
Many people have long been intrigued by this fantastic adventure with an amazing visual orientation. But what Ionia really looks like remains a mystery. We will get answers later this month.
Jurassic World: Aftermath Part 2 (September 30) – Quest
The cool ending of last year's Jurassic World VR adventure has finally come to an end. Expect a more inconspicuous passage past the dinosaurs and try not to be eaten.