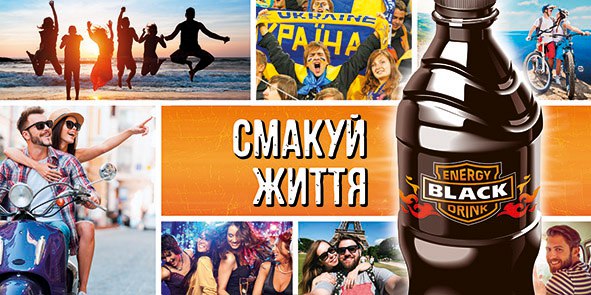 "Live to the fullest and enjoy life" – call of Black energy and Bon Boissson – new partners Digital Monkey.
Black energy is the most popular energy drink in Ukraine. It is produced according to unique recipes, which include ingredients such as guarana, taurine, mate tea extract, African tree bark. Combined, these ingredients give incredible energy boost.
Bon Boissson – not less popular in the country the manufacturer of soft drinks and mineral waters. Along with the Black energy is included into group of companies "Bon Boisson beverage".
But not a single energy! Black energy also is a regular sponsor and partner of many youth activities. In 2016, the company supported 8 Ukrainian rock festivals, youth tournaments in volleyball, the championship of Ukraine on trial, and more than 20 student sports events.
And now this company along with Bon Boissson became a partner of Digital Monkey, promising all participants delicious drinks and a great mood. Join our digital party register now!