Alibaba shares fell more than 8% ahead of the biggest sales of the year Singles Day. Great news about record sales eclipsed the change on the eve of anti-monopoly regulations in China that may adversely impact on the leaders of e-Commerce.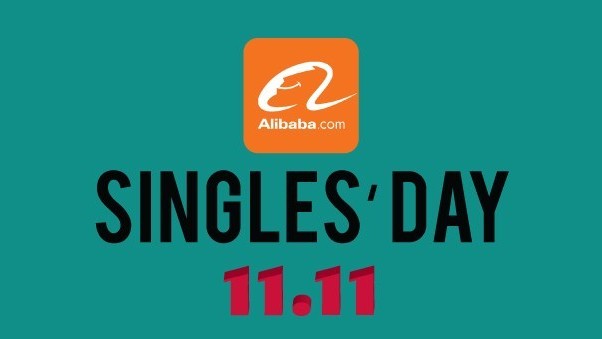 Shares of Chinese giant Alibaba (BABA) fell sharply on Tuesday following the announcement of the new anti-monopoly rules in China, which could reduce the company's market share in favor of smaller competitors.
This year, the company Alibaba is holding its famous sale of singles Day (Singles Day), which sales exceed Black Friday and cyber Monday sales in the United States combined, from 1 to 12 November. Every year Alibaba says about the next sales record and this year is no exception.
Alibaba announced that orders for its e-Commerce platforms reached us $70,6 billion, which shows growth in consumer spending in China on the recovery after the crisis, pandemic COVID-19. This amount is not final because the sale is not yet complete.
Growth also contributed to these steps Alibaba as the involvement of a large number of imported goods, as less and less people do not go abroad shopping, as well as the expansion of the sales of the cheaper segment.
Trading platform Tmall, operated by Alibaba, first brought to China more than 2,600 new foreign brands. Discount app of Alibaba Taobao Tejia focused on consumers in poorer cities compete Pinduoduo (PDD).
JD.com the largest competitor of Alibaba, said that over the same period from 1 November, the transaction volume on the platform exceeded $30 billion.
The tech giants of China to face more stringent antitrust regulation
The new rules of the Antimonopoly law of China, announced Tuesday, will affect areas such as pricing, payment methods and use of data for target audience.
In particular, the rules prohibit the e-Commerce sites to resort to such anti-competitive policies, when companies are forcing sellers to choose between, say, Taobao and JD.com while the sellers are forced to sign contracts that allow them to sell only on one platform.
The rules will apply to the electronic platforms of Alibaba (Taobao, Tmall), and competitors Tencent, JD.Com, Meituan and Pinduoduo.
Alibaba shares, increased by 25.7% since the beginning of the year fell by 13% over the last month, including due to the suspension of IPO of Ant Group is also due to state regulations.