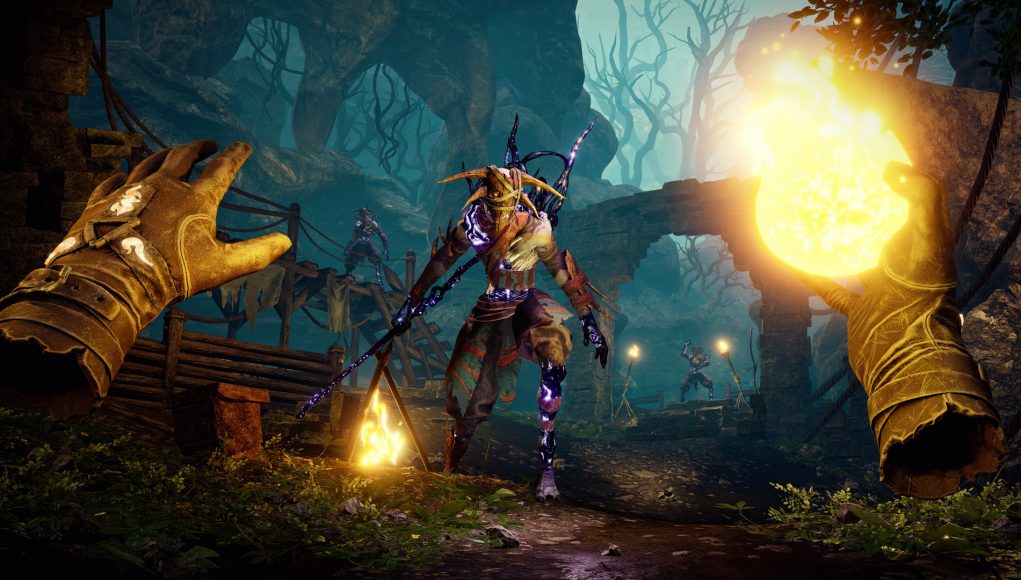 Carbon Studio, based in Poland, the team The Wizards (2018) , has announced that their upcoming continuation of the series of the casters, The Wizards Dark Times, should appear on headsets PC VR 4 June.
Carbon originally planned that Dark Times will become a stand-alone expansion, when we first saw it at Gamescom 2019, but now the Studio says that it will be a complete sequel, "similar in scope to previous".
When he published the first 10-minute demo version of the game at Gamescom 2019, gamers got acquainted with the new system of witchcraft that focuses on getting the basic spells of the game and increase damage according to the standard RPG, ie ice attacks can freeze the enemy on his way, assisting you could go to a more powerful spell to do more damage.
Carbon says there are 11 individually designed spells that you can mix and match in a battle on the way.
In addition, the Studio has said that after the release in June the game will receive a series of free content updates after launch.
"After Gamescom 2019, when the press-demonstration of the Dark Times has won overwhelming praise, we decided to expand the scope of the project. We have ensured that our magical adventure made all within a few hours to throw fireballs and to play the role of the Emperor without any unpleasant magical barriers that slow your progress," says Jakub pander, producer Carbon Studio.
The Wizards — Dark Times will appear on SteamVR which are through Steam and Viveport, as well as in the Rift using the Oculus Store on June 4 at a price of $ 25.
Source