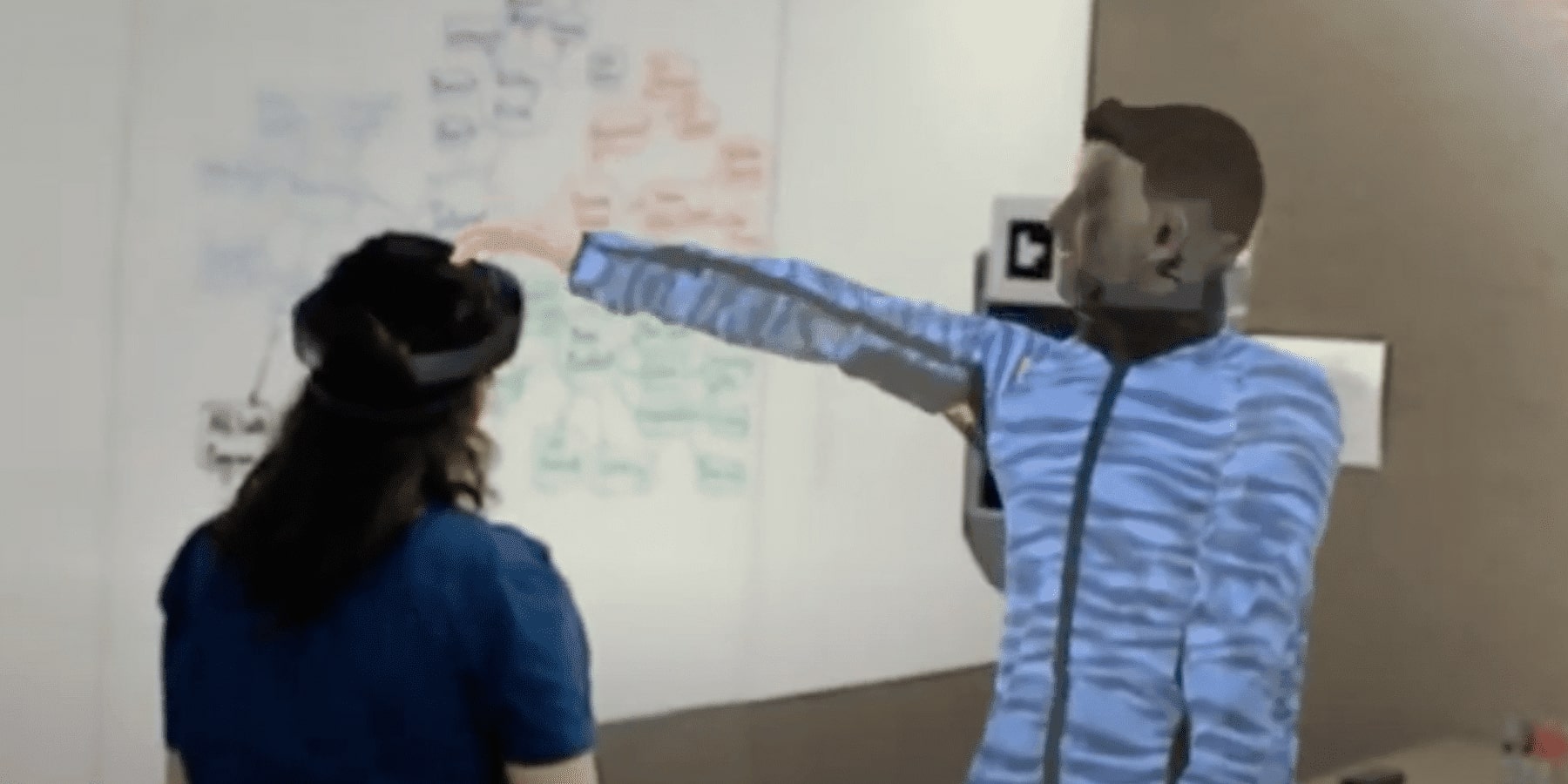 Microsoft Research has introduced a virtual overlay robot for online meetings (VROOM), a way to unite AR and VR to migrate avatars from the workplace in the form of telepresence robots. The creators VROOM described the system and said she intended to ensure that people working remotely in VR and people working in the office and wearing the AR headset HoloLens, felt that they were in one place.
Since Windows Mixed Reality headset tracks the position and movement of the head of a remote worker, they get a 360 degree view of the surroundings and any movements by the robot remote presence. The Unity application is used to animate the avatar of the person wearing HoloLens, on the basis of the movement of a remote worker.
Hand gestures and hand movements are recorded by the controllers and visible to both participants. The system adds the movement of the mouth when people are talking and flashing and idle motion to the avatar seemed more realistic. VROOM transforms a 2D image into a 3D avatar to put a face of a remote worker on the head of the avatar.
VROOM system gives the user a VR first person to the remote worker can see the movements and gestures of their hands. Then you receive the avatar when the remote worker instructs the robot to move.
VROOM creators are PhD Simon Fraser, candidate and Intern at Microsoft Research Brennan Jones, engineer-researcher at Microsoft Jing Zhang, a senior researcher at Microsoft Research in social communications Sean Rintel and Explorer Microsoft Priscilla Wong.
"Although we used a telepresence robot with a screen in order to make a comparison between the standard robotic telepresence and VROOM (reported in a future document), the screen will be unnecessary in space, where all local users are garnituru. Thus, in a future iteration you can use any controlled robot with a 360-degree camera that reaches head height," say the authors.
VROOM demonstrates the interaction is only "one on one". Future work with VROOM may include the application with several people, experiments in shared workspaces mixed reality or with less expensive mobile robots.
Source