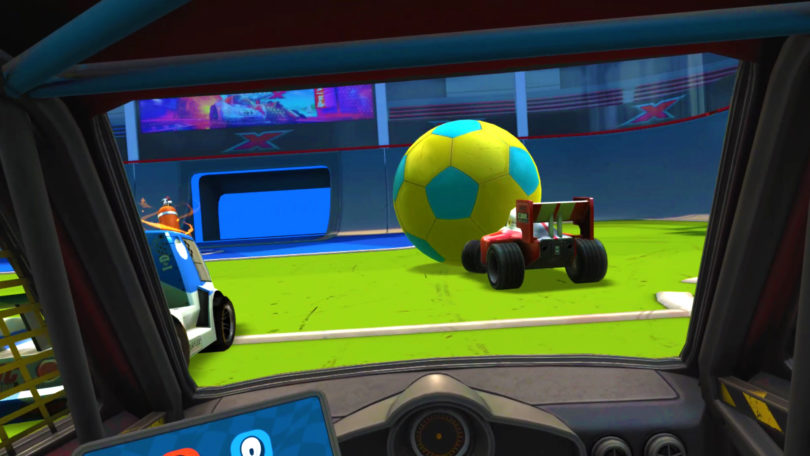 Mini Motor Racing X, first released in 2011 for iOS and Android, finally got to the Oculus Quest, offering what at the moment can be considered the most satisfactory test of virtual racing on a standalone headset. Whether it's a great eclectic selection of race tracks and environments, to a comprehensive configuration of vehicles, colorful pictures or multiple game modes in this amazingly rich racing experiences, there's something for everyone.
Players start their career in the private garage. It is here that you can make a choice from a wide variety of vehicles, each of which has its own unique statistics. You can also change the appearance and perform a variety of other settings. The garage is actually one of the most remarkable parts Mini Motor Racing X. It is here that you can also switch between different game modes. Career mode allows you to unlock additional vehicles participating in hundreds of races at more than 50 tracks, from tropical resorts and Alpine trails to archeological excavations and ancient ruins, tropical.
There are also Quick Race, which allows you to dive directly into the action. For additional tasks, select the "Type X" while selecting cards to include in the game a weapon and special abilities such as missiles, tornado and shields. It's something like a VR Mario Kart, with the exception of fantastic characters.
Those looking for something besides the usual races, want to try arcade. Here you can experience a few additional game modes such as Time Trial, Custom Races and Micro Motor. There is also a Bumper ball , he VR Rocket League. It's inspired football competition puts two teams of cars against each other when they are trying to score massive soccer ball into the goal each other.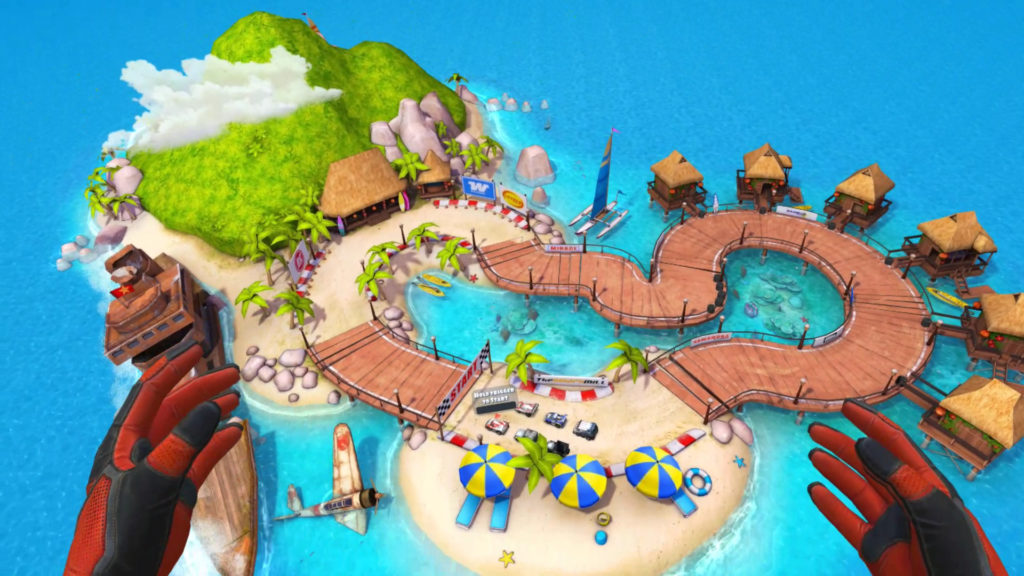 There's a reason you don't see so many racing games in VR, as, for example, first person shooters: VR motion sickness. Improper handling of fast motion in virtual reality almost guarantee, at least, minor discomfort. Mini Motor Racing X circumvents this problem, offering a wide range of viewing possibilities. For the perfect race to better simulate the driver's seat for some immersion in the first person. Using controllers, you can "grab" the wheel with both hands to control and pass through each level.
Sitting in your seat, you can choose which world you want to see, changing the side Windows. You can leave them open to view every moment of the action, apply the grid to partially obscure the outside world, or completely hide them. These changes sound, at first sight, insignificant, but actually they are of great importance from the point of view of sickness.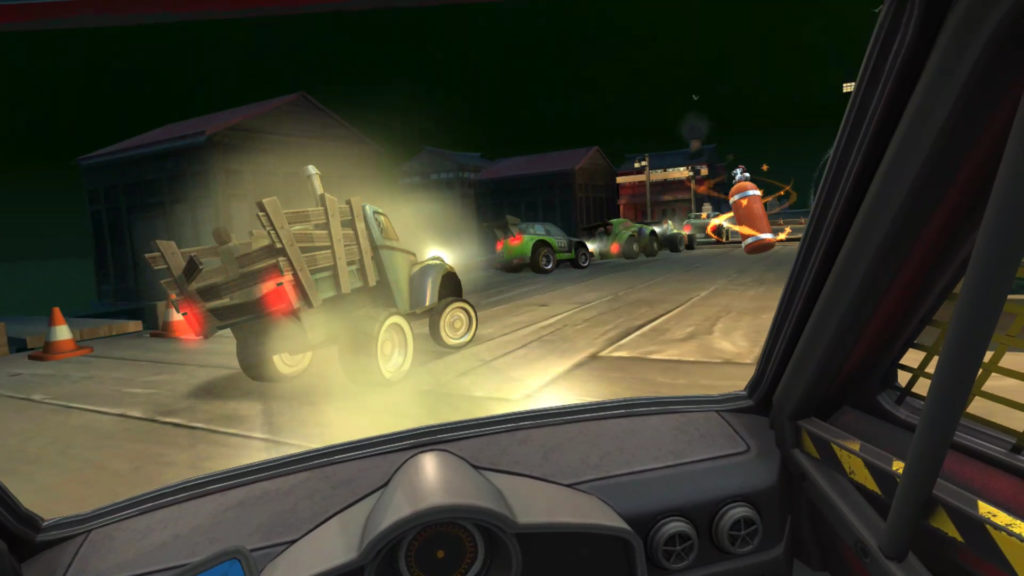 For a completely different perspective, you can enter the mode from a third party. Here you can view the action from the top down, to teleport to different positions around each track, or to gain a foothold on your vehicle. While in a car review you drive your car the usual way, third person allows you to control movement with one hand, as if you ruled the gaming machine 30 years ago. If you change from first person to third person while holding the steering wheel, you can take it with you outside the car.
Don't let cartoon vehicles fool you; Mini Motor Racing X offers a rich virtual experience of the race, unlike what's available on the Oculus Quest at the moment. Despite the fact that on a standalone headset there are several well-designed racing games, none of them matches the level of depth that offer the thrilling experience of Studio The Binary Mills. The game even has multiplayer for 4 players.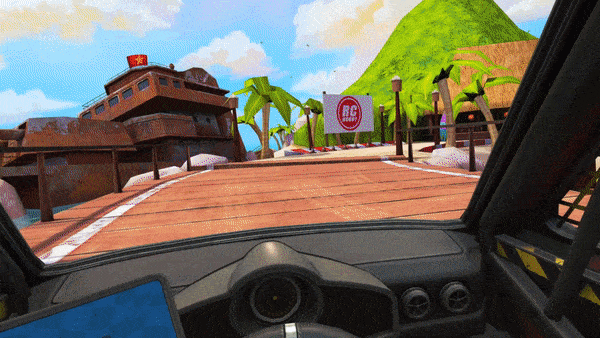 Mini Motor Racing X available on the Oculus Quest , Oculus Rift / Rift S and PSVR .
Source