It is true that YouTube is one of the most visited sites in the world, but it is also true that people are annoyed that it has a lot of advertising. Well, the company has just decided to create an exception and present some interesting features, as part of its new education program.



Through a blog post, YouTube confirmed that it is launching several initiatives and features that will help people learn more efficiently. The first of these is a "Special Education Player" – a new embeddable YouTube player that displays content in commonly used educational applications without distractions such as ads, external links or recommendations.
In addition, educational content creators will now be able to organize their videos into Courses, and offer them for free or put them on sale. These courses will not play ads and can be played in the background, even if the user is not a Premium subscriber. This feature will arrive in the United States and South Korea first, before expanding to the rest of the world.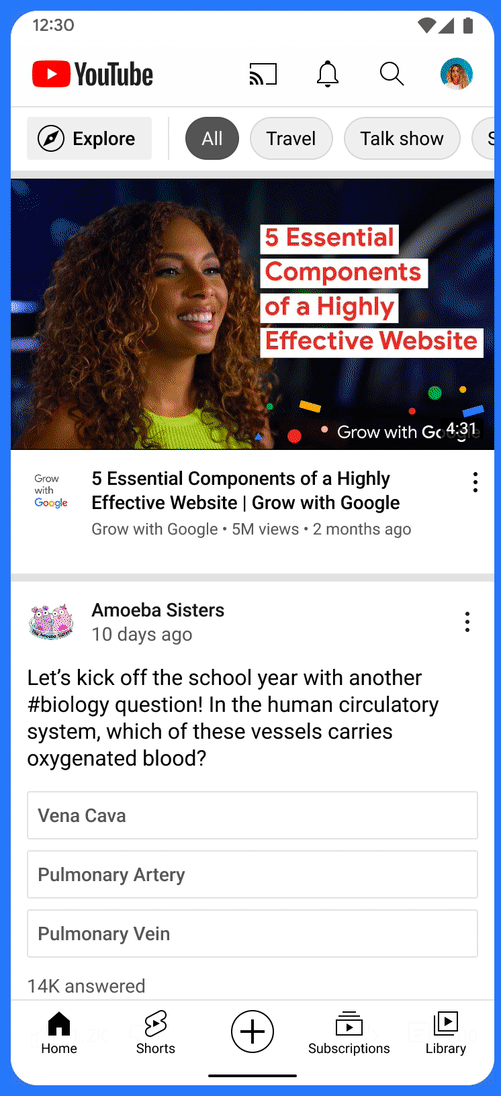 On the other hand, you can also take exams, a way in which creators can test the knowledge of their followers, something useful after publishing a new course. The exams will be posted on the Community tab and will start arriving as a Beta feature in the coming months.
"Our goal is to continue to facilitate learning on the platform for all members of the community, whether they are creators, students in classrooms or students from all over the world. Regardless of what you want to learn next, we want YouTube to be there for you," the company explained.
What do you think of this news? Leave us your comments!