Apple: six new products and the first 5G smartphones Olga Blinkova | 14.10.2020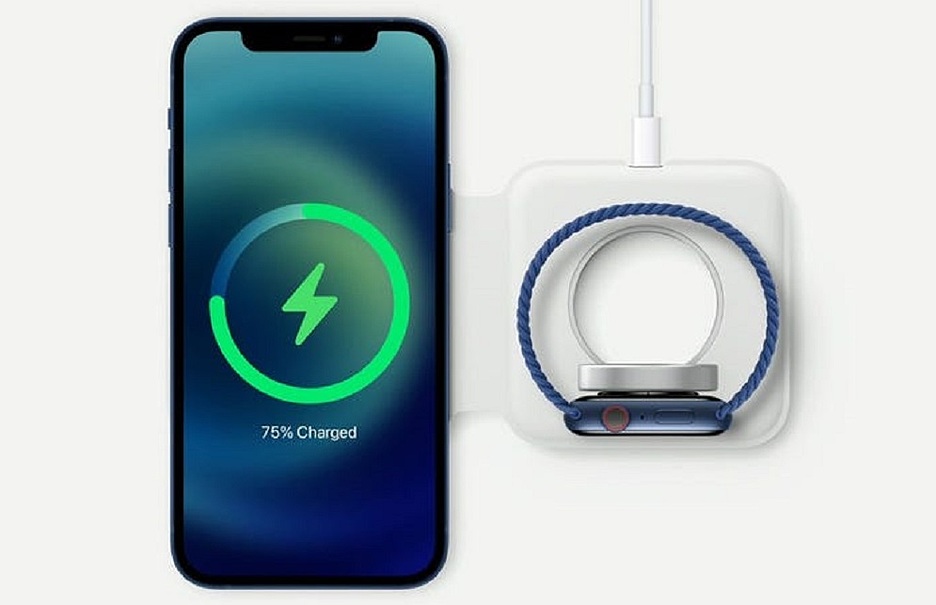 Apple introduced six new products, including the iPhone with support for 5G, smartphone, iPhone 12 mini, new smart HomePod mini column.
Usually Apple introduces their new products in September, but this time the pandemic is confused card.
So, the Apple company introduced its first 5G smartphone which has arrived in several variations: "normal" iPhone 12, mini-model with a screen diagonal of 5.4 inches, the iPhone 12 Pro
a diagonal of 6.1 inch and iPhone 12 Max Pro with a diagonal of 6.7 inches.
So, the most important new products of the company from Cupertino.
iPhone 12
The iPhone 12 has received a number of enhancements, including Retina display Apple Super XDR OLED with deeper black and better contrast. Also, the smartphone protected by a new coating
Ceramic Shield — it is argued that resistance to falls has increased due to this "ceramic shield" four times. As mentioned above, there is support for 5G. As the processors used chips
Apple A14 Bionic. Camera dual. Available body colors — blue, green, black, white and red. Price starts at $799.
iPhone 12 mini
Filling the smartphone iPhone mini 12 is exactly the same as the conventional iPhone 12 — dual camera, same colors available, Ceramic Shield and CPU A14 Bionic. Only the screen is small and the price a little less
– $699.
iPhone 12 iPhone 12 Pro and Pro Max
Premium 5G-iPhone 12 Pro (screen diagonal of 6.1 inches) and iPhone 12 Pro Max (6.7 inches) is available in four colours — silver, graphite, gold and celadon (Pacific blue).
The screens of the devices made by technology Super OLED Retina XDR adopts the same Ceramic Shield, as in the simpler models, the processor is the same – A14 Bionic. Camera triple, quadruple
optical zoom. Video is recorded in Dolby Vision HDR. The device is equipped with a lidar to measure distances, this will help in particular applications of augmented reality, as well as photo,
determining the distance to the subject and allowing a better focus. The memory of iPhone 12 Pro ($999) and iPhone 12 Pro Max ($1099) starts with 128 GB. The mobile Phone 12 Pro will be available for
pre-order on October 16 and will go on sale October 23. Pre-orders for iPhone 12 Pro Max will start on 6 November, the device will be on store shelves November 12.
HomePod mini
The smart little column Apple HomePod ($99) is much smaller and more rounded than the model-predecessor. The device came on the intercom you can send messages to other speakers. Appeared
compatible with iHeartRadio, TuneIn, radio.com and Amazon Music. In the shops the novelty will go on 16 November.
Presented accessories with the MagSafe technology: wireless charging, which is attached to the back of the iPhone, dual charger, designed to power both iPhone
and the Apple Watch, pouches, and wallet that attaches to the back of the iPhone.
iphone news
Journal: Journal IT-News, Subscription to magazines
Apple