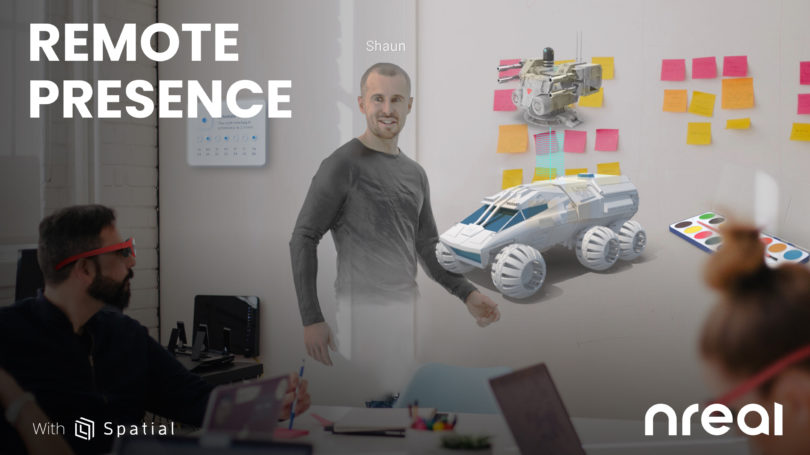 Operating system Nreal Nebula gets a major update, which will provide hand tracking glasses Nreal Light AR, allowing users to interact with 3D digital objects with the help of a few gestures that will make possession Nreal Light even more useful for everyday life.
High-quality hand tracking system Nreal Nebula managed in partnership with the Clay AIR , a company dedicated to hand tracking and gesture recognition, which is working ON high precision, independent of hardware to support optical management solutions for clients such as Lenovo, Bose, Qualcomm and Thales.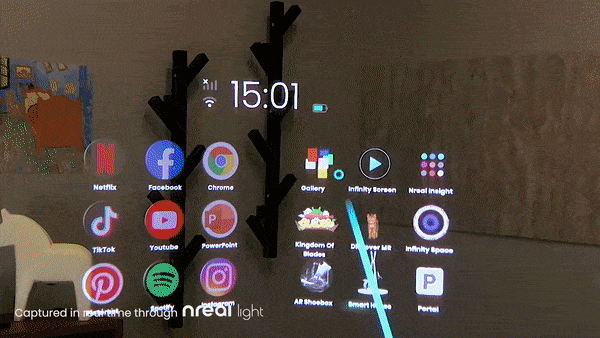 Due to the fact that hand tracking is already available on devices such as Magic Leap One, Microsoft HoloLens 2, and now on the Oculus Quest Nreal understand that if they want to remain competitive in this market, they will also need to offer the hand tracking its customers, and already 3,500 developers who are creating the experience of building the world AR glasses Nreal Light.
To provide hand tracking glasses Nreal Light Clay AIR have used spatial cameras built into the headset to overlay 3D models of the skeleton hands in Full HD on top of your physical hands. Then the movement of your hand is tracked and displayed in real-time using the most advanced algorithms for deep learning.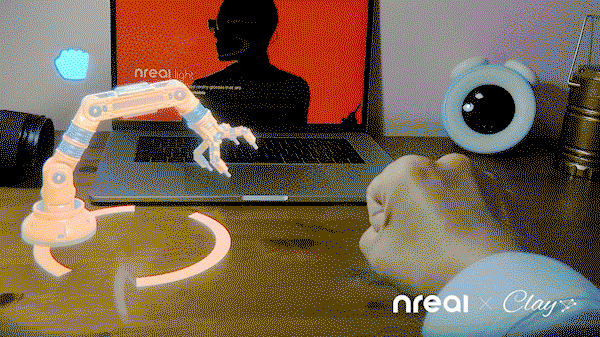 If you have AR points Nreal Light or you are a developer, one of your first questions regarding the tracking of hands is the impact that this will have on battery life. Response: surprisingly, quite a bit. You should not feel the additional load on the battery of your glasses or any linked smartphone Qualcomm Snapdragon 855 5G.
In the near future Nreal launch hand tracking using its own SDK. This function can easily deploy in your own applications Android running in the 3D system Nreal such as Facebook, Spotify, Netflix and Instagram. As a developer you can create individual tracking of the hands, which include a 3D model of the hand, separate fingers, a bounding box, the cursor and the individual skins.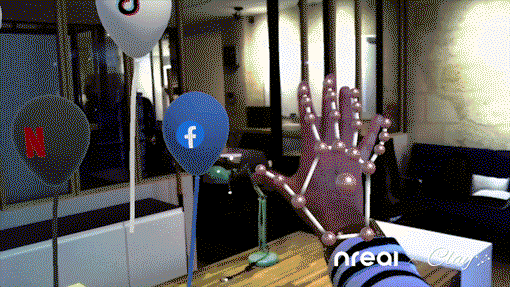 The library of gestures provided by the Clay AIR, will include pinch, guidance, capture, scrolling and zooming, as well as many other custom settings.
In the official press release Nreal Chi Xu, CEO and founder Nreal, said: "by Implementing hand tracking with Clay AIR Nreal offers to its developers and users Nreal Light Kit Consumer an additional degree of flexibility in how they may want to interact with their environment MR, whether hand tracking, smartphone 5G as a controller, third party controller, 6DoF or even in the near future, eye tracking in collaboration with 7invensun".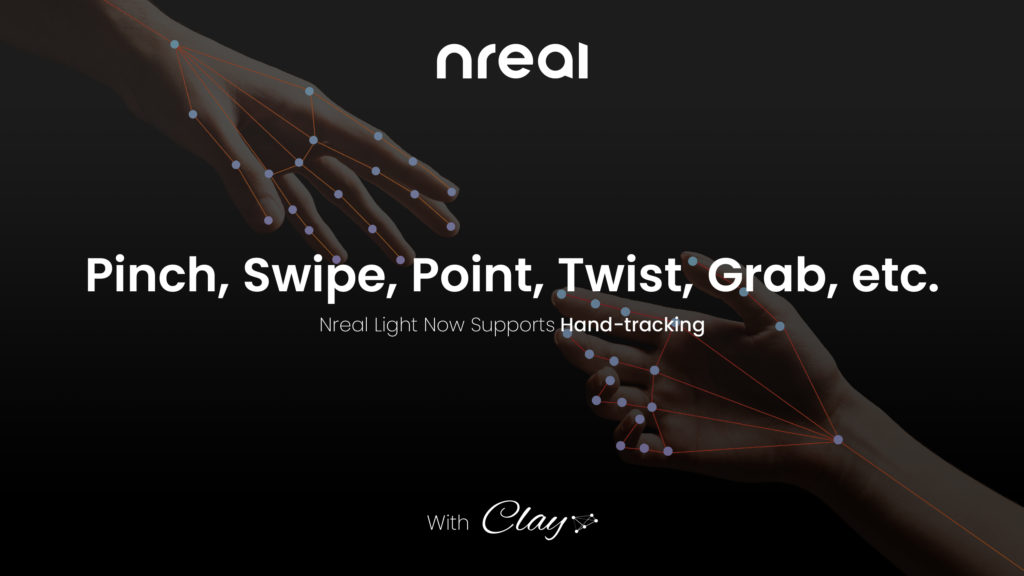 The introduction of this new feature in the system Nreal Light Nebula is actually associated with creating easy to use hardware and software that can bring AR to the masses, not complicating it. "Seamless technology hand tracking and gesture recognition is a necessary catalyst to make AR accessible and practical on a global scale", said Thomas Amilien, CEO of Clay AIR.
Ultimately, this partnership marks an important turning point with the first integration of hand tracking using the built-in monochrome cameras that are used for spatial tracking in AR, combined with an expanded partner collaboration with Deutsche Telekom.
In the end, this new feature is a big win for Nreal, Clay AIR and, more importantly, for consumers. It is the consumer's decision to push AR forward.
Source