Integrating online retail into the production process E-commerce platform as a B2B tool of Industry 4.0
The term Industry 4.0 usually only implies the digitalization and networking of production. But only an e-commerce platform that integrates purchasing and sales into the production process will bring the business potential of Industry 4.0 to full development.
Company about the topic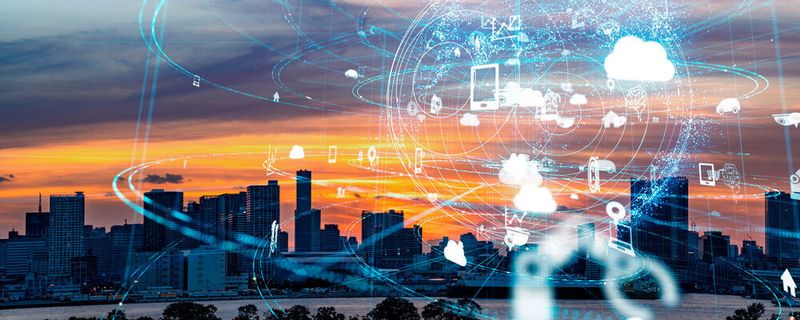 The integration of an e-commerce platform with MES and ERP systems can provide valuable information for B2B business in Industry 4.0.
(©metamorworks – stock.adobe.com)
For a long time, the Transformation to industry 4.0 was limited to the digitalisation and networking of production, the automation and optimization of production processes. The purchasing and sales divisions were largely excluded from the digitization and networking efforts.
A real problem – because in automated Industry 4.0, the quality and quantity of the data provided to the respective digital control system ultimately determine the success or failure of a production. And especially through the purchase and sale, rich material can be obtained for this, properly prepared. But this also requires a suitable technical solution.
Digital channels that have been used for a long time, including electronic data interchange (EDI) as well as shopping and supplier portals, were difficult to convert into Industry 4.0 production. It was difficult or even impossible for them to cope with flexible products and small batch sizes – a central offer of Industry 4.0 to their customers. Only the use of e-commerce platforms created a practical way out of this.
Networked e-commerce platforms in Industry 4.0
Networking an e-commerce platform With the enterprise resource Planning (ERP) and Manufacturing Execution System (MES) of an Industry 4.0 production, the entire process, from ordering to production to sales, can be automated and optimized-even for small and smallest batch sizes, even for highly individualized products. This is because the e-commerce platform enables customers to configure a product quickly and easily according to their own wishes.
The data entered is then transferred to the MES, which uses a virtual twin of the machine park, simulations and virtual models to determine the possibility of production and calculate its costs. The limits of a customer's desire are thus no longer defined by the range of products offered by the company, but solely by the application possibilities of its machinery.
If an order is placed, it can then be placed directly into production via the MES. The desired product is provided with an individual code at the beginning of the production process, for which all relevant data are stored in the company's network. This code then allows the MES to initiate, monitor and handle production and sales – even at the smallest order quantities – fully automatically.
Other advantages of a digital purchasing and sales solution networked in this way include::
I. More efficiency and effectiveness in the production process
The e-commerce platform is also connected to production quality assurance solutions via the MES. The company can thus ensure the desired quality of the pre-products to be processed in advance across suppliers and the desired quality of the final product to be produced can be determined individually by the end customer.
II. Higher customer friendliness
User-friendliness is very important for e-commerce platforms. They not only allow the quick processing of an order and the uncomplicated submission of feedback, they also enable the visual presentation of the products individually defined by the customer. For example, you can present the customer with a 3D model of the product they have created, so that the customer can examine the desired design in detail before releasing it for production.
III. Better planning
Finally, companies in Industry 4.0 can incorporate the high-quality data provided by an e-commerce platform into their operational and strategic planning. MES analyses of e-commerce and ERP activities show trends and patterns among providers and buyers. The purchase of raw materials and intermediate products can be better planned, production, sales and logistics can be optimized. Probable increases or declines in demand can be forecast in the short, medium and long term, and business units up to marketing can be prepared accordingly. A real added value for the entire company.
Conclusion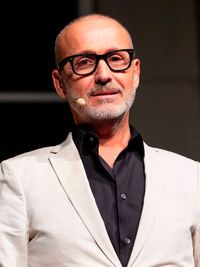 Pavlos Tsulfaidis (Picture: SmartStore AG)
E-commerce platforms provide Industry 4.0 with high-quality data that enables it to take full advantage of digitalized and networked production. Production, purchase and sale as well as operational and strategic planning benefit. If you want to take full advantage of the advantages of Industry 4.0, you can't avoid connecting an e-commerce platform to your MES.
* Pavlos Tsulfaidis is CEO and founder of SmartStore AG. Since 1999, he has managed complex eCommerce and digitization projects over their entire life cycle.
(ID:47352522)