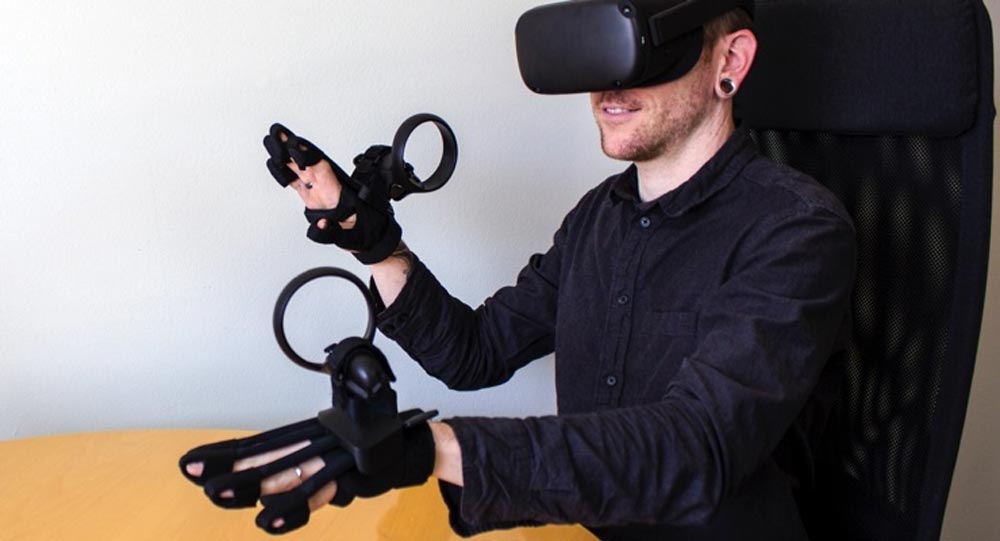 Manufacturer Bebop Sensors brings own data first to market a tactile glove for Oculus Quest.
The data glove Bebop Forte syncs with the glasses of virtual reality through the Oculus controller Quest. Two controllers are attached with the rings of trekking to the top of the holder on the back of the hand.
Finger movements are detected directly gloves on ten lines and nine motion sensors, so the spatial shifts (drift) during the tracking needs to be extremely low.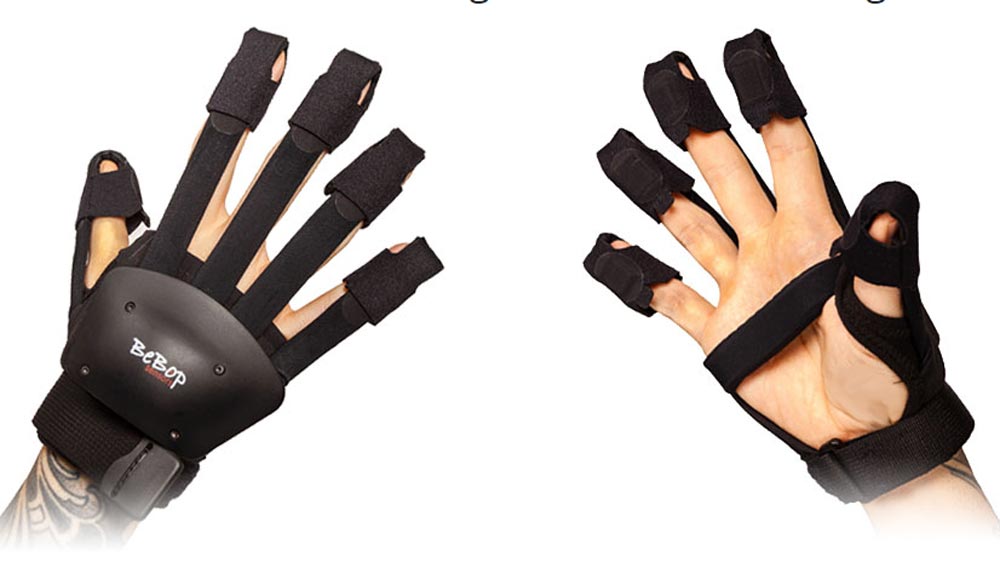 Tactile feedback is transmitted via vibration motors on fingertips, thumb and palms. They need to make the texture and the surface is palpable.
Finger movements are captured with a whopping 160 frames per second. According to the manufacturer, the delay tracking of the fingers is less than (!attention!) six milliseconds, the calibration should not take more than five seconds, and the battery can operate for a working day with only two hours charging.
The glove is washable and the sensors are protected from moisture. Glove designed for different hand sizes.
Hand as an input device XR: gloves vs … camera tracking
The manufacturer promises "natural hand interaction as in the real world". According to Bebop, the controller is good for learning virtual reality, remote control of robots or drones for the purpose of designing with the XR technology. The price must be "competitive" depends on the number and will be notified after the request . Quest controller version is in production.
Whether the functions and sensations of the controller is more attractive in comparison with their own hand and finger tracking for the Oculus Quest, still unknown. If we consider the declared characteristics, the Bebop clear advantage (<6 milliseconds vs 80 milliseconds). Update tracking for the Oculus Quest will be released in the spring of 2020, and therefore it can be improved.
The following video shows an older model of the development of gloves in action.
Source