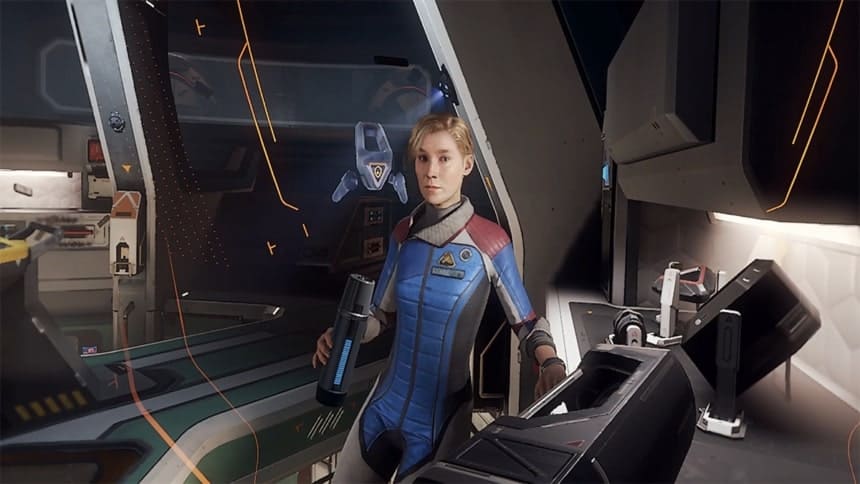 More than four years have passed since the release of Lone Echo, but its sequel is finally just around the corner. On the eve of the release of Lone Echo II, which will take place on October 12, the VR studio Ready at Dawn has presented a trailer that tells what actions players can expect from the game.
Lone Echo II is set to continue almost from where the original game ended, and the player (android "Jack") and astronaut Liv are still figuring out exactly where they ended up and what to do next.
In the trailer, we see the familiar movement in zero gravity, which was so important in the first game, as well as the return of "biomass", which posed a threat to the environment. Little is clear yet about what is going on, but there is also a more advanced and seemingly reasonable form of biomass that we saw in the early mentions of Lone Echo II back in 2019.
At the time, the developer of Ready at Dawn reported that Lone Echo II would be about 50% longer than the original and that the sequel would have a new gameplay in the form of new tools and interactions that have yet to be revealed.
However, since that moment Lone Echo II It was postponed several times, from the initial release date expected in 2019 to October 2021, and its developer was also acquired by Facebook in 2020. It is not yet known how much or little the game has changed due to delays and restructuring of its developer; after so many years, I would like to hope that the wait is worth it.
Release date Lone Echo II — October 12, priced at $ 40. The original Lone Echo is still being sold at a discount of up to $10 ahead of the sequel's launch.