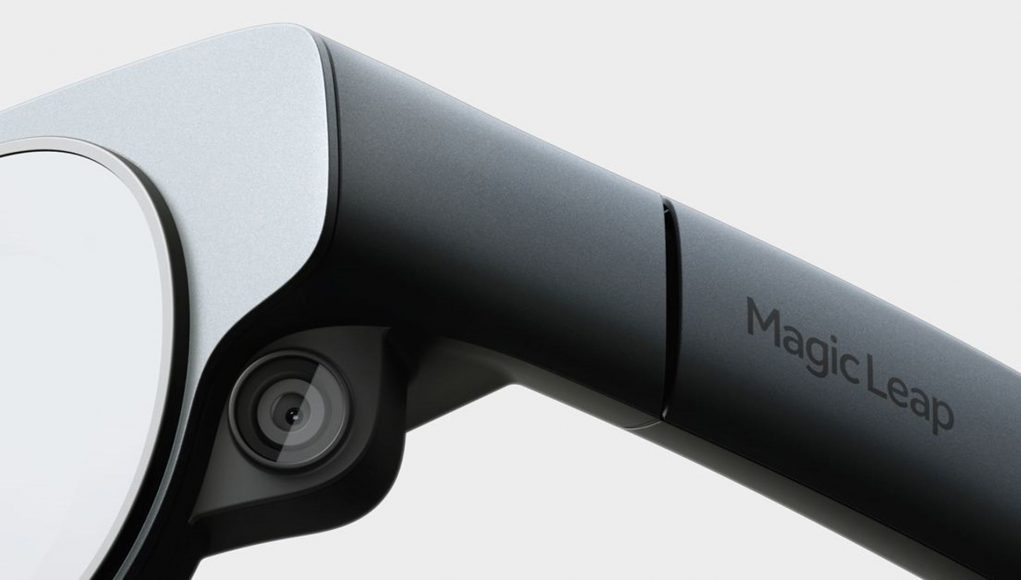 Magic Leap announced today that it has raised $500 million in new investments at a valuation of $2 billion. This is happening ahead of the release of the upcoming Magic Leap 2 AR headset, which is promised to be smaller, lighter and configured to work "all day".
Magic Leap CEO Peggy Johnson spoke on CNBC today during the Power Lunch show to announce that the company has raised $500 million in investments at a valuation of $2 billion. The company does not disclose who participated in the funding round.
Magic Leap previously raised about $3 billion in total for its advertised AR headset, which did not get as much success as the company had hoped. The company nearly collapsed last year and went as far as announcing significant layoffs before a $350 million last-minute investment allowed it to restructure. Soon after, Peggy Johnson took over as CEO, replacing founder Roni Abowitz, and began to more actively steer the company towards the corporate sector.
The first details about Magic Leap 2
Magic Leap 2 will be the company's first new product since Johnson took over the reins. In addition to announcing new investments today at CNBC's Power Lunch, Johnson also revealed more about the new AR headset.
Perhaps most interestingly, she said that the Magic Leap 2 will be a device "for all day, every day" thanks to a more compact and convenient form factor. This is intriguing because- if "all day" is to be believed— it suggests that the headset will have significantly more battery life than the three or so hours of the original Magic Leap headset.
"These updated features allow us to achieve our goal of daily and everyday use, which is required by the corporate market — a device that can be put on your head in the morning and worn all day," Johnson wrote today in the company's official blog.
However, it is still unknown how the company plans to achieve this. A truly versatile augmented reality headset would be a breakthrough in the industry, as it would allow you to constantly and smoothly complement the real world, instead of wearing a bulky headset for individual use cases. However, Johnson may just be hinting that the headset is comfortable enough to wear all day, but only if it stays off until it's needed. Alternatively, the new headset can now include a replaceable battery.
But the volume and battery life are not the only obstacle on the way to real practical use throughout the day. In the Magic Leap 2 image released today, you can see that the headset will still noticeably degrade its own field of view, similar to the original Magic Leap headset, which significantly reduces the real field of view.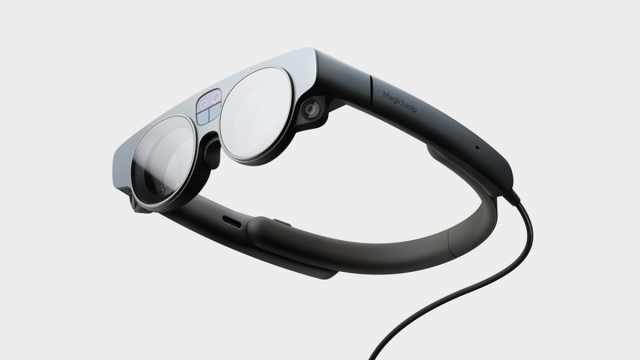 Johnson also said that Magic Leap 2 will include a new "segmented dimming" technology, which, according to her, will allow the headset to be used in brighter conditions, such as in the operating room. She didn't specify how it works.
According to Johnson, Magic Leap 2 will also feature improved "color accuracy", "legibility of text" and "image quality", as well as "doubling the field of view". This should probably be understood as "doubling the area", which is less important than doubling the diagonal field of view, but, nevertheless, it will be an improvement that will probably lead to the fact that the field of view of Magic Leap 2 will be on par with HoloLens 2.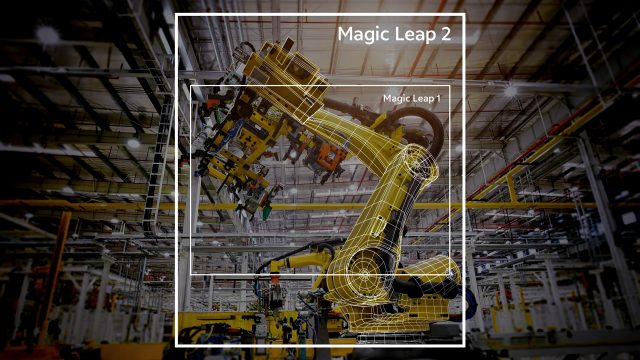 It seems that most of this increase is happening, oddly enough, in the vertical direction, according to the company's description, which Johnson claims is "the largest field of view in the industry."
Magic Leap says it plans to launch Magic Leap 2 in 2022, but at the same time clarifies that "selected customers" are already using the headset as part of the early access program.