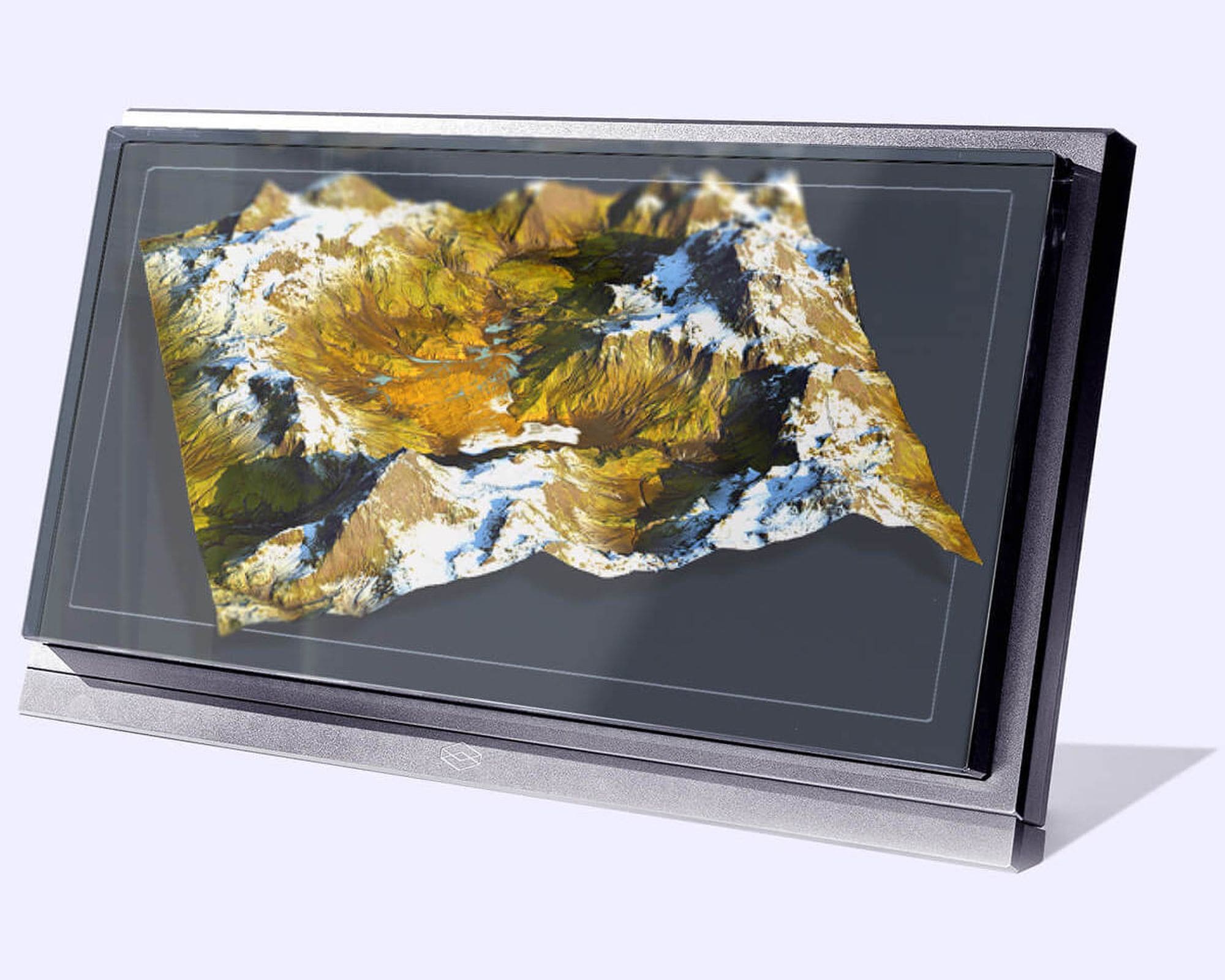 Looking Glass has unveiled its latest product is a holographic mirror 8K-immersive display.
For those unfamiliar with the company and its developments, the Looking Glass is not in the traditional understanding of AR or VR, but provides a method of viewing 3D content without the need to wear v-helmet or headset augmented reality.
The latest display has a size of 32 inches and provides multiple opportunities for 3D content that can be viewed by several people in the room without any additional gadgets in the form of VR/AR glasses. A Looking Glass displays typically generate "at the same time 45 the various perspectives of three-dimensional content", and the new version is 8K, allegedly, offers "33.2 million pixels… with more than a billion color gamut at 60 Hz".

Immersive display 8K available for pre-order worldwide, and its delivery will begin in the spring of 2020. The price is still unknown, as Looking Glass encourages corporate clients to contact by email future@lookingglassfactory.com for detailed pricing information. Sets developer Looking Glass have been available at the beginning of this year, although at a much smaller size than the new 8K display.
The first public demonstration display will be held from 13 to 15 November at the exhibition Digital Content Expo in Japan. Demonstration units will also be available by appointment in Brooklyn, Hong Kong, San Francisco and Tokyo.
There is already a video of the developers who have used the Looking Glass displays are really interesting ways — using the advantages of the 3D effect, which it produces in combination with additional equipment to monitor the body. More information about the 8K Immersive Display Looking Glass presented on the website of the company.
Source