Maximum amount of earnings an experienced C# developer is 350 thousand RUB Ekaterina Aleksandrova | 21.10.2020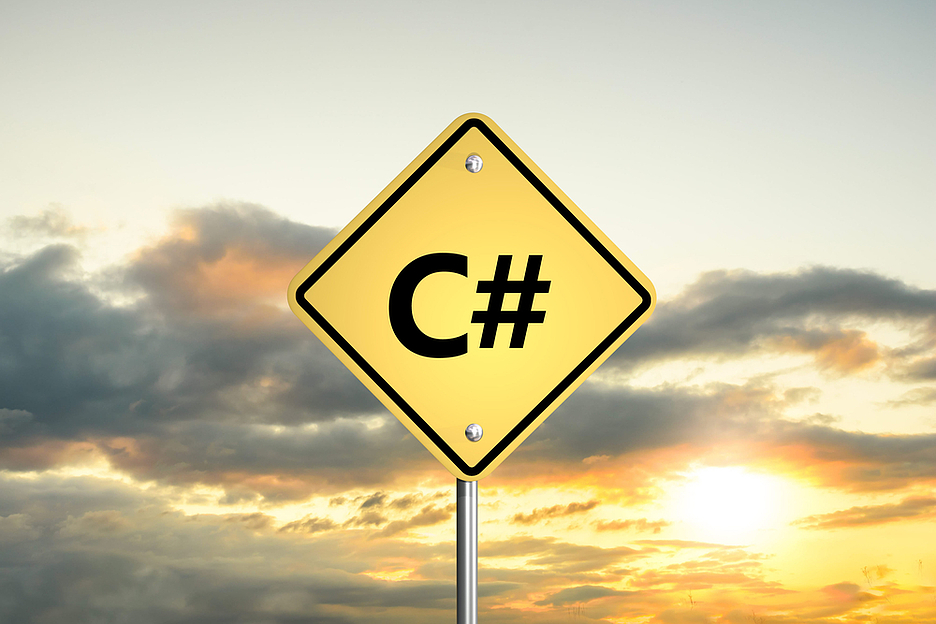 Service SuperJob in October 2020 has studied the proposals of employers and expectations of candidates for the position of "Programmer C#".
Due to the high demand for salary proposal for C# programmers in Moscow will start from RUB 100 thousand in St. Petersburg and other large cities
with 80 thousand rubles. Most popular C# programmers with experience from 2 years, skills in developing high load and multi-threaded applications. The maximum size
earnings of experienced C# developer is 350 thousand rubles. in Moscow, 300 thousand rubles in St. Petersburg, Vladivostok and Yekaterinburg.
Duties of the programmer in C#:
– software development in C#;
– support, integration, optimization, applications and services;
– preparation of technical documentation.
Employers ' requirements

Salary range
The requirements to professional skills
I
● Knowledge of the principles of object-oriented programming
● Knowledge of the theory of relational databases
● Knowledge of SQL
● Basic knowledge of HTML and CSS, JavaScript, Asp.Net
● Experience programming in C# from six months
II
● University degree (IT/mathematics/engineering)
● English language proficiency level of reading technical documentation
● Skills in working with version control systems
● Experience with systems of bug-tracking
● Experience programmer C# than 1 year
III
● University degree (IT/mathematics/engineering)
● Knowledge of the English language at a conversational level or free
● Good knowledge of C#, Asp.Net libraries and design patterns
● Knowledge of network technologies
● Knowledge of different frameworks
● Experience developing high-load applications
● Experience developing integration services
● Experience in refactoring someone else's code
● Experience as a programmer of C# 2 years

Possible suggestions:
— knowledge of JQuery;
— knowledge of methods of organization development process in a team;
— experience in creating REST API services;
— experience with Docker

IV
● Knowledge of methodologies of software engineering
● Leadership skills with the team
● Experience developing multi-threaded applications
● Experience as a programmer of C# 3 years

Best wish: the experience of creating client-server applications

Wages

The city
Salary range, Net, fix,
RUB in a month
Average
salary
fee
I
II
III
IV
Moscow
100000-120000
120000-150000
150000-250000
250000-350000
200000
Saint Petersburg
80000-100000
100000-130000
130000-210000
210000-300000
170000
Arkhangelsk
65000-80000
80000-100000
100000-165000
165000-230000
130000
Astrakhan
60000-75000
75000-90000
90000-150000
150000-210000
120000
Belgorod
70000-80000
80000-100000
100000-170000
170000-240000
135000
Vladivostok
80000-100000
100000-125000
125000-210000
210000-300000
170000
Volgograd
70000-85000
85000-105000
105000-175000
175000-240000
140000
Voronezh
75000-90000
90000-110000
110000-185000
185000-260000
150000
Ekaterinburg
80000-100000
100000-130000
130000-215000
215000-300000
170000
Kazan
75000-90000
90000-110000
110000-185000
185000-260000
145000
Kemerovo
65000-80000
80000-100000
100000-165000
165000-230000
130000
Krasnodar
80000-95000
95000-120000
120000-200000
200000-280000
160000
Krasnoyarsk
80000-90000
90000-115000
115000-195000
195000-270000
155000
Naberezhnye Chelny
65000-80000
80000-100000
100000-165000
165000-230000
130000
Nizhny Novgorod
80000-95000
95000-120000
120000-195000
195000-270000
155000
Novosibirsk
80000-95000
95000-120000
120000-195000
195000-280000
155000
Omsk
75000-90000
90000-115000
115000-190000
190000-260000
150000
Orenburg
60000-70000
70000-85000
85000-145000
145000-200000
115000
Perm
70000-90000
90000-110000
110000-180000
180000-250000
145000
Pskov
65000-80000
80000-100000
100000-170000
170000-230000
135000
Rostov-on-don
80000-95000
95000-120000
120000-200000
200000-280000
160000
Ryazan
70000-85000
85000-105000
105000-175000
175000-240000
140000
Samara
80000-95000
95000-120000
120000-195000
195000-270000
155000
Smolensk
70000-80000
80000-100000
100000-170000
170000-230000
135000
Sochi
80000-100000
100000-120000
120000-210000
210000-300000
170000
Tver
75000-90000
90000-110000
110000-185000
185000-260000
150000
Ufa
70000-85000
85000-105000
105000-175000
175000-240000
140000
Khabarovsk
80000-95000
95000-120000
120000-200000
200000-280000
160000
Chelyabinsk
75000-90000
90000-115000
115000-190000
190000-260000
150000
Yaroslavl
75000-80000
80000-110000
110000-180000
180000-250000
145000
Portrait of a candidate

The average period of employment in last place
| | |
| --- | --- |
| 35 years | The average age |
| 73% | Men |
| 78% | Have higher education |
| 28% | Ready to move |
| 49% | At the time of placing summary didn't work |
| 3.6 years | The average period of employment in last place |
It frames
SuperJob