Microsoft is partnering with Arm to develop its own processors for data centers of cloud service Azure and its line of Surface PCs, media reported. Amazon and Apple are already on the path of creating its own chips. The news reflected a drop in shares of Intel and AMD.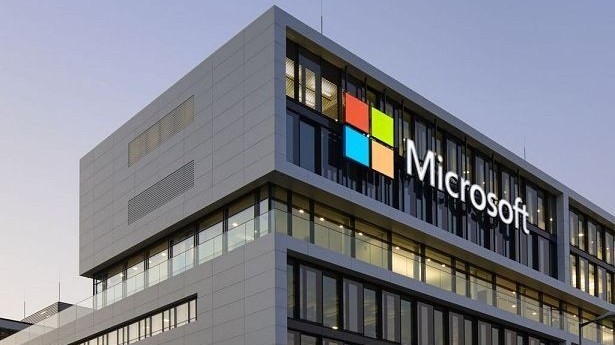 Microsoft (MSFT) is working on developing its own microprocessors for servers used in data centers for cloud service Azure, and possibly for PCs Surface using the technology of chip maker Arm. On Friday Bloomberg reported, citing anonymous sources.
Microsoft shares rallied 41% since the beginning of the year, on Monday received a rating upgrade and price target from analyst Citigroup: from neutral to buy and from $229 to $272. At the close of trading on Monday, shares of Microsoft rose by 1.83%.
Because Microsoft uses chips from Intel (INTC) for most of their laptops and PC Surface, as well as for its data centers, creating its own chips Microsoft in the future may significantly affect the revenues and profits of Intel.
Intel shares have suffered greatly this year, a decrease of 22.5% as the company faced delays in production that made use of its competitor Advanced Micro Devices (AMD), taking away part of a share of Intel in the market.
In addition, Intel shares fell on the news of the release of Apple's (AAPL) new Mac (MacBook Air, 13-inch MacBook Pro and Mac Mini) with the native M1 processors instead of Intel chips.
According to Apple, the M1 chips based on ARM technology, unlike the x86 architecture, which uses Intel chips. Also, the Asian partner of Apple for the production of chips M1 TSMC used a 5-nanometer transistor technology, which it is not Intel. Apple said about M1 as the chips with higher performance and lower power consumption compared to the Intel alternatives.
It looks like Microsoft wants to go down the same path. The company already uses Arm-based chips from Qualcomm (QCOM) for several models of its line of PC Surface.
Employment by Microsoft engineers microprocessors in recent years, including staff with experience in major semiconductor companies like Intel, AMD and NVIDIA (NVDA), as well as engineers who have become obsolete in QUALCOMM when the company left the market of server chips, confirms these plans.
The plans are also consistent with earlier statements by the leadership of Microsoft.
"Since silicon is the fundamental building block for technology, we continue to invest in our own capabilities in such areas as design, production and tools, as well as establishing and strengthening partnerships with a wide range of silicon vendors," said Microsoft spokesman Frank Shaw.
The main competitor of Microsoft in the cloud computing market – Amazon (AMZN) also seeks to improve performance and reduce the cost of their large datacenters due to more advanced processor. In 2019 cloud division Amazon Web Services has started to use its own processors Graviton2 also based on Arm.
This trend suggests that the largest customers are semiconductor companies, PC manufacturers and owners of large data centers have enough financial resources to develop their own chips and it may "change the balance of power in the industry."
Amazon, Apple, Microsoft or Google (GOOG, GOOGL) may hire contract chip manufacturers such as Taiwan Semiconductor Manufacturing (TMS), among others for the actual manufacturing of the chips under the order.
These potential threats seem very real, therefore the stock Intel and AMD fell sharply on Friday, 6.3% and 0.9%, respectively. On Monday, shares of Intel closed with a fall of 2.3%, while shares of AMD fell by 2.8%.