Minister Shchegolev announced support for all categories| 12.07.2010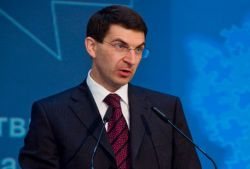 The head of the Ministry of communications Igor Shegolev declared that the state agencies will use both free and proprietary software (the software). This was announced during
the last of the 7th Tver social-economic forum.
The question is, will there be implemented a plan for the implementation of free software in government agencies, the Minister replied in the affirmative. According to him, the plan is now in agreement with the
those bodies that can in any way complement or change for the better.
Meanwhile, special emphasis Igor Shchegolev made that the question of refusal of any kind of software in favor of another is not worth it. In each case you need to take
the right decision about what'S free or proprietary – most suited to the needs of a project.