Virtuix introduced today a new VR treadmill called the Omni One, which is designed for home use on the consumer level.
Omni One — the newest line of treadmills Omni for virtual reality content that allows you to simulate walking, physically remaining in one place. The phrase "treadmill" is a little misleading, since Omni is almost nothing moving, the user must wear a special pair of shoes that will slide on the surface of a circular disc-shaped base. This allows the user to walk in place in any direction that will move it in virtual reality but in real life to keep in one place.
Virtuix says that the Omni One was inspired by their previous commercial equivalent Omni Pro, except that it is designed for consumers, not for business. Omni One lighter, more compact and easy to fold and features a sleek look that "tastefully fit in the living room or other place in your house."
Omni One will be sold as a full-fledged entertainment device, including a standalone VR headset — everything you need is included, additional hardware is not required. The video above shows the Pico Neo 2, but Virtuix States that have not yet decided what the headset will be included in the final product, and chooses between "a few good options for HMD next generation." At launch the device will also have a game shop with more than 30 games, including "game in the style of Call of Duty and Fortnite, developed by Virtuix along with the best titles licensed from third parties".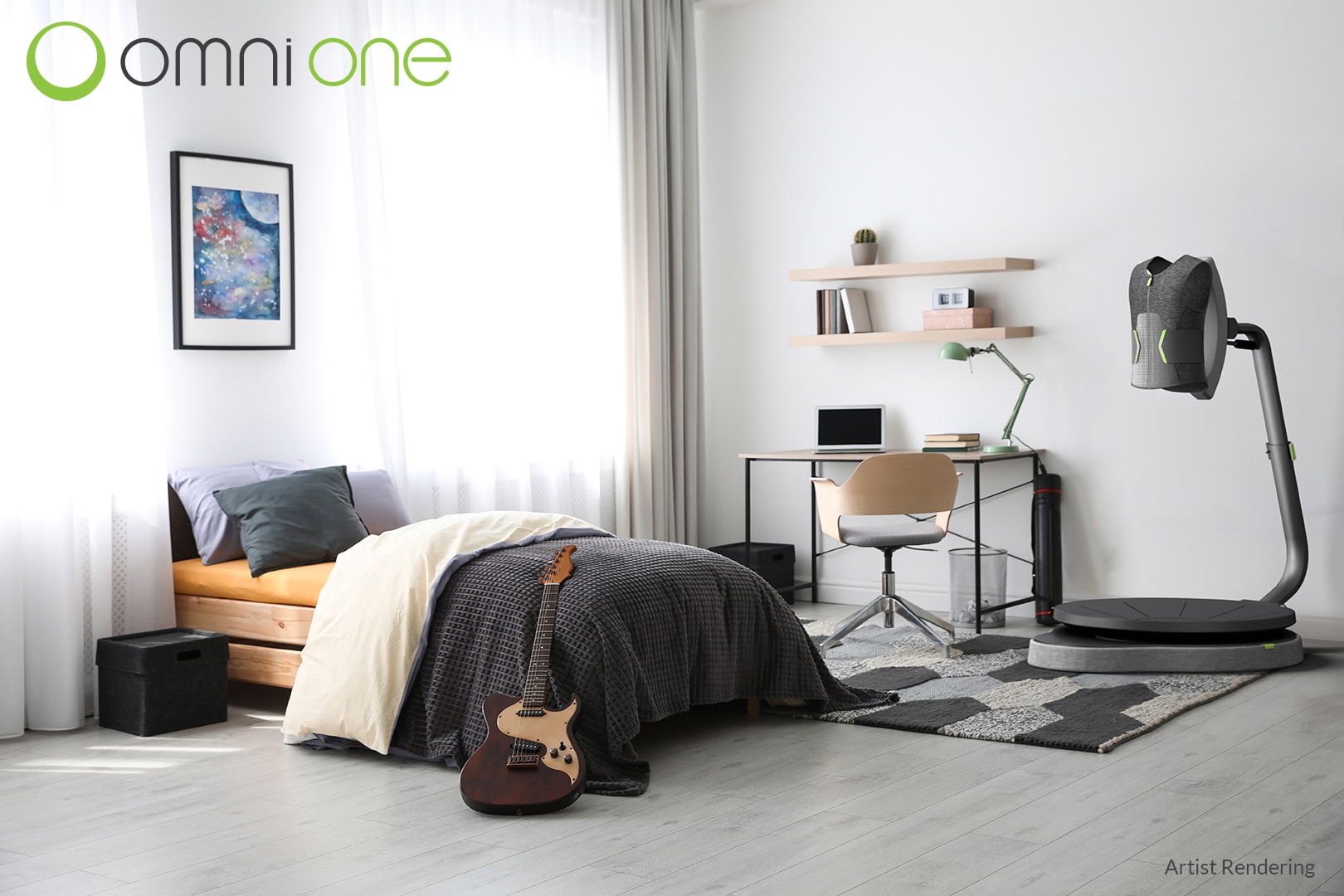 Virtuix announces that Omni One is scheduled to release in the second quarter of 2021. The price will be 1995 dollars per device, including the Omni One and the supplied headset. Will also be the option of "developer kit" for $ 995, which does not include a VR headset and will connect to a PC for development or use with PC VR content.
Source