This week's Oculus event was probably not the show of strength and might that some expected, but it did show that if someone wants to get into Virtual Reality, now is the time. There are many mantras that have been repeated over and over again around this technology, and several of them have already been falling from the hand of these and other glasses. That's why, after last week's event and our experience with the Quest 2, which we discussed in this article a long time ago, we want to collect 7 reasons for which it is time to make the leap to VR and, also, why the Quest 2 take the lead in this regard.
No more cables: absolute freedom
One of the great advantages of the Oculus Quest 2 over the competition is the plug and play. You don't need wires or anything to play with them. As we mentioned in the tavern, many of us were used to playing with the Rift S and its cable to connect via display port. It seems silly, but when we have jumped from a cable to none, the difference is simply abysmal, especially in those games that require rapid movements at 360 degrees. The first Quest already bet on it, but with these we have gained in battery life and power. Wireless glasses are the first step to get closer to the most immersive virtual reality.
The most powerful games, via stream: Alyx is possible
Continuing with the idea of wireless Virtual Reality, another reason that makes Quest 2 attractive compared to its competitors is that through a third-party app called Virtual Desktop or natively in the next update, already confirmed by Oculus, we will be able to play streaming the most powerful games in the VR catalog. How does this work? Very simple. We download the application mentioned and start Half-Life: Alyx. We connect the glasses with the app and we place ourselves near a 5ghz wifi, which can be in the living room. The game will play with surprising fidelity, and if we use a good wifi line, the latency will move in 20ms or less, totally feasible to play.
We have to say that we were surprised at the performance of this technology, of course using a WiFi 6 Mesh for the occasion, and giving us enormous freedom to play for point number one. It is true that the connection has to be good and with a high bandwidth, but it is possible to play it optimally, and more so now that this application will be as native. And if not, we can always buy the cable link for such games.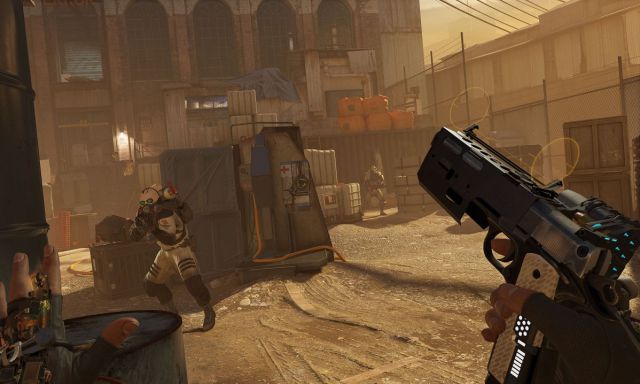 Robo Recall: the Wii Sports of Oculus Quest 2
Robo Recall is one of those games that allow you to understand the greatness of Virtual Reality without being a technical wonder. The title is undoubtedly the Wii Sports of the Oculus glasses, because through a bombproof gameplay it allows you to understand and enjoy the possibilities of virtual reality, its characteristics and the mobility that only the game can give you without any cable like no other. It is not a cutting-edge game at a visual level, the proposal is arcade, but it is a bestial example of what VR is and an essential to enter it.
The seller-virtual reality headsets: Beat Saber
It's not exclusive to Oculus Quest 2 and you'll find it on every platform, from PS VR to PC. But it is true that Beat Saber it is a phenomenon and of those games that make you rethink how fun the technology of the Virtual Reality with something so simple. We take two lightsabers and begin to break, in the direction indicated to us and to the rhythm of the music, the blocks that are coming towards us. All this with the possibility of transmitting the game via chromecast to other devices for friends to see. It has become one of those games to spend the afternoon with family or colleagues, with a tremendous pique. As we said, of course, it is not an exclusive game of Quest 2 by far. But it is a must in any VR device you buy.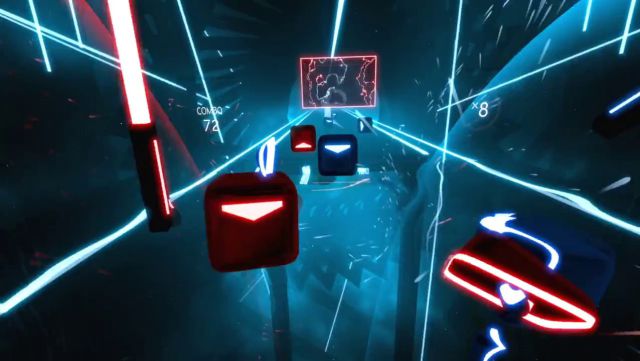 Oculus turns to support Quest 2: RE4 VR, Bubble Bobble…
Oculus ' decision to lend all the support in virtual reality to the Oculus Quest 2 is evident, and far from taking a third installment of its wireless glasses, at last week's event he showed that he wanted to take steps forward with this device. Said and done, 12 games were presented to arrive soon, among which is Lone Echo 2, sequel to one of the most powerful games in Virtual Reality, or the latest version of Resident Evil 4, this time completely in VR and with a reformulation of objects and elements to interact with that show that they have taken this delivery seriously. The future of the Quest 2 seems long-lived, unlike the Rift S that Oculus has completely set aside to the disappointment-logical and not minor – of its users.
Get in shape (really) with VR
Although it will not be one of the reasons for many users, the Oculus Quest 2 become a more than interesting proposal to exercise and get in shape thanks to the freedom of cables it offers. There are several titles of this song that we have been able to try. The first, FitXR, a game with boxing routines while we play at full pace and that scores us according to our precision and speed (and that is fashionable among influencers). Another example is Dance Central, a game to dance and be active with Harmonix with several songs more than known. The third name we give is OhShape, a game to move the whole body while music plays and calories are burned. If we add to all this Oculus Move, an application that calculates calories burned and so on, we have a complete offer in this regard.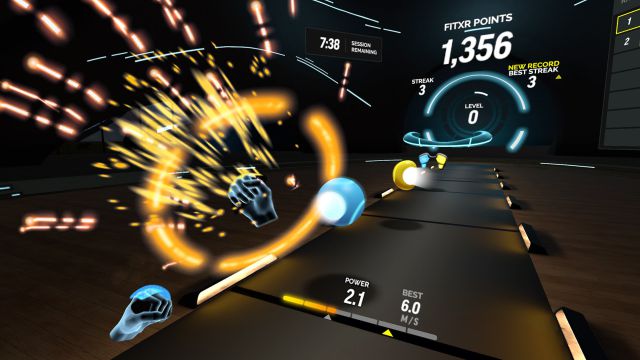 Competitive price and cutting-edge technology
In relation to quality-price, the Oculus Quest 2 are a real candy for users. Much more powerful than its predecessors, a software that works perfectly and technologically advancing at great strides, with the 90 hertz that are already available since last year and that improve the initial experience of the title. If we now know that there will be upgrade to 120hz, it is clear that the price is from 349 euros, taking into account that they work on their own-except if you want streaming experiences like the ones mentioned above for non – exclusive games-it is one of the tightest that there is currently.
All that glitters is not gold … The cons of Quest 2
Although we are very convinced of what the Oculus Quest 2 brings us, it is also true that it has certain setbacks that can not be overlooked and that must be taken into account when purchasing the product. They're next.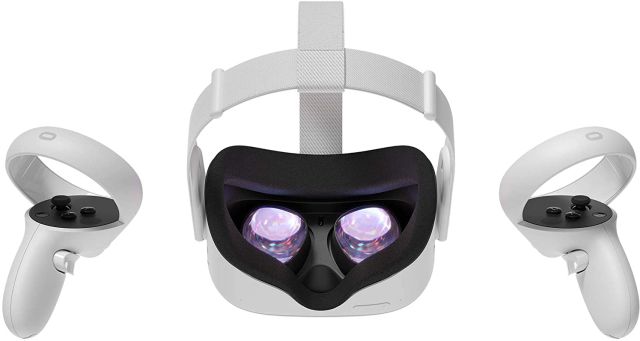 Facebook as an essential tool
The need to have account from Facebook to be able to use the Quest 2 is a restriction and obligation that will not like everyone. This not only binds us hand and foot to bind the glasses and create an account (and lose it if we generally ban those of the social network), but it also limits us to only buy games from the store of Oculus, without access to the store of other, something that can affect, for example, to the lack of bids in this sense.
The standard strap is not up to the rest of the helmet
Another negative point is that the strap that carries Quest 2 series is much lower than what we have seen, for example, in the Rift S. The type of strap and protective cover are downright upgradeable. The only way to do it if you do not feel comfortable with it is to buy the elite strap, which costs 50 euros and is highly recommended. Therefore, the price of Oculus ends up increasing up to 400 euros if you end up buying this extra.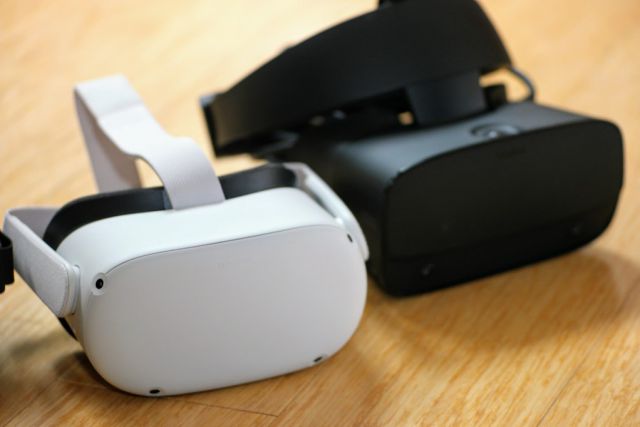 Discontinued Rift S, a warning to boaters?
That the Oculus Rift S, the most powerful among the Oculus glasses, have ended up discontinued and without updates after the' boom ' of Quest 2 is a warning to sailors, and a risky bet that makes many buyers of these glasses wonder if they should continue with the next ones of the house Oculus. We do not mean by this that there is a premature abandonment of the Quest 2, apparently it is not so, but yes that the policy towards the user in this sense has been quite debatable.
Finding
Oculus Quest 2 strong hits a year after his departure, with an event that demonstrates the support for the virtual reality with no wires that moves with strength: powerful new games on the way, the experience is much more immersive and compelling without cable through, technologically with the 90hz is offered at a very competitive price and options of playing AAA they multiply with the arrival of the native app for streaming. As we said, themes such as the exclusive store or the standard strap play against the experience, but in general terms, Oculus Quest 2 is today a guarantee of success to enter Virtual Reality.