OCULUS QUEST 2 VIEWER
OCULUS QUEST 2 it is the successor and improved viewer of virtual reality from Facebook Technologies that it is STAND ALONE that is to say that it does not need a computer to work by connecting directly to the Internet via Wifi.
IMPROVED HARDWARE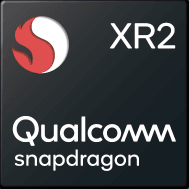 QUALCOMM SNAPDRAGON XR2
The Quest 2 uses the new platform Qualcomm® Snapdragon™ XR2 which is a chip specially designed for virtual and augmented reality devices, incorporates the Engine for Visual Analytics (EVA) processor that helps to execute the key tasks related to virtual reality allowing low latency and reducing overall power consumption.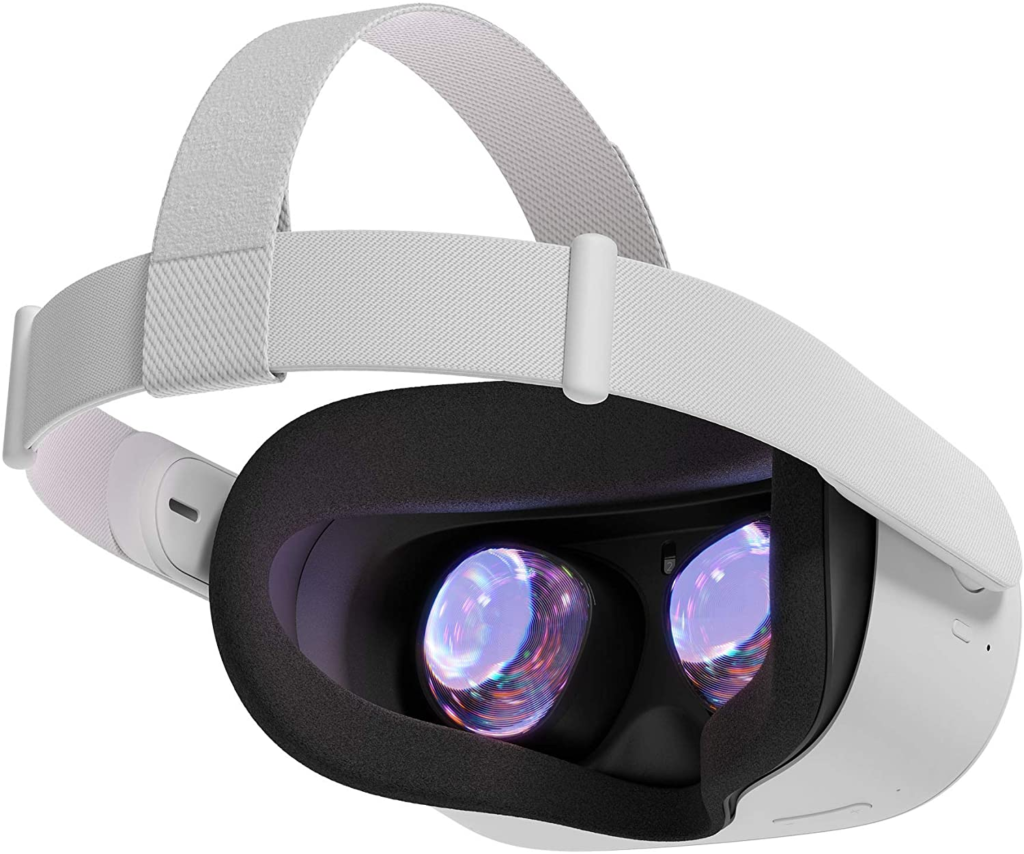 RESOLUTION OF 1832 x 1920 PIXELS PER EYE
Uses a single panel LCD with a resolution of 1832 × 1920 per eye. Supports a 90 Hz refresh rate, the viewfinder includes interpupillary physical distance (IPD) adjustment to 58 mm, 63 mm and 68 mm.
Quest 2 has 6 GB in RAM Memory, a significant increase from the 4 GB of the previous model.
CONTROLLERS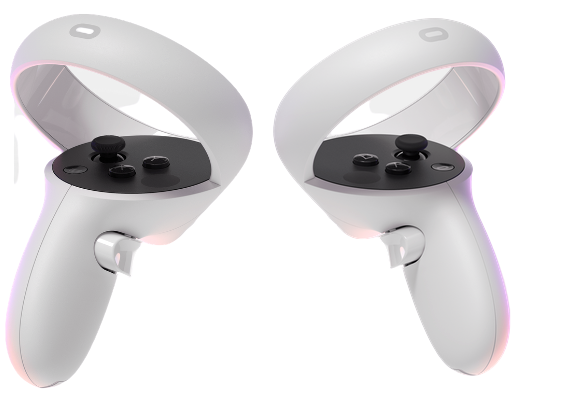 QUEST 2 CONTROLLERS
Driver Oculus Touch of hand-tracking technology are slightly larger than those of its predecessor.
DELIMIT THE PLAY AREA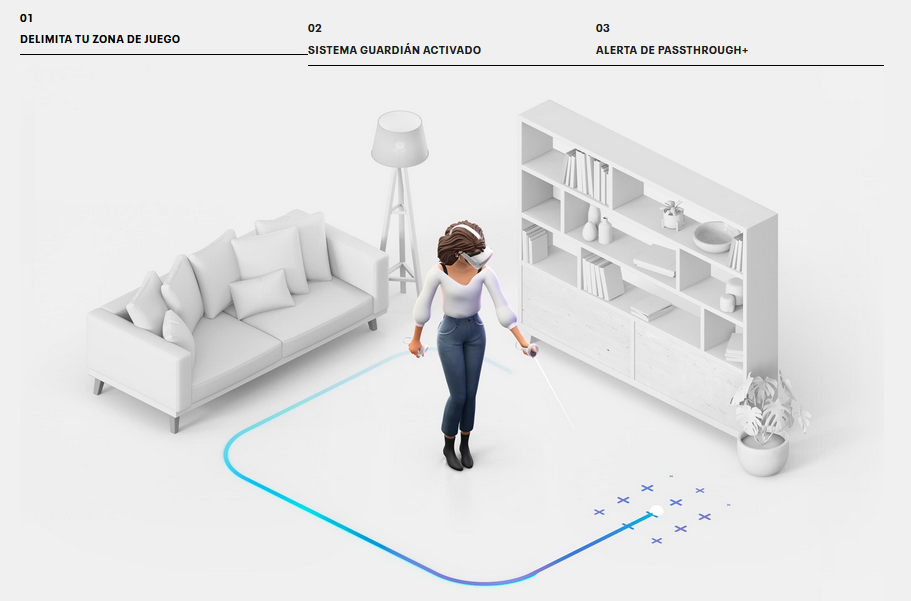 DELIMITATION OF PLAY AREA
The configuration of Oculus Quest 2 is simple using the Oculus mobile app, together with the system called Keeper and the external camera.
TAKE ADVANTAGE OF YOUR VIRTUAL GAMES AND APPLICATIONS FROM YOUR PC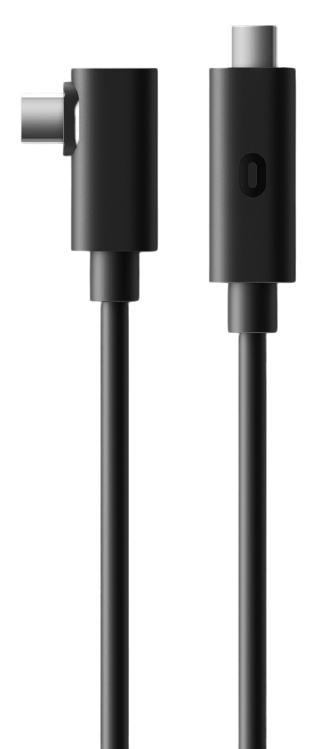 OCULUS LINK FIBER OPTIC CABLE
With fiber optic cable Oculus Link you can combine the power of your PC + Quest 2, increasing the number of virtual games and applications you can use.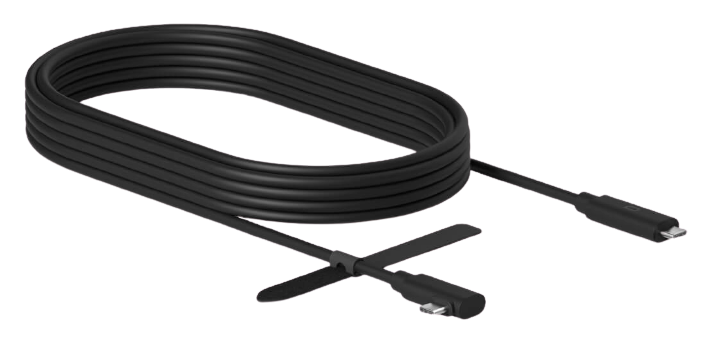 OCULUS LINK CABLE
It has a dual function since it has very fast data speeds and charges the device at the same time.
Length: 5 meters
Outer Diameter: 4.6 mm
Weight: 224 g
Color: Black
Type: Full active USB optical cable. USB 3.2 Gen 1 Type C
Connectors: Viewfinder: Right angled USB type-C. PC: straight type-C
Compatible with SuperSpeed USB ports
Another cheaper option compatible with Quest 2: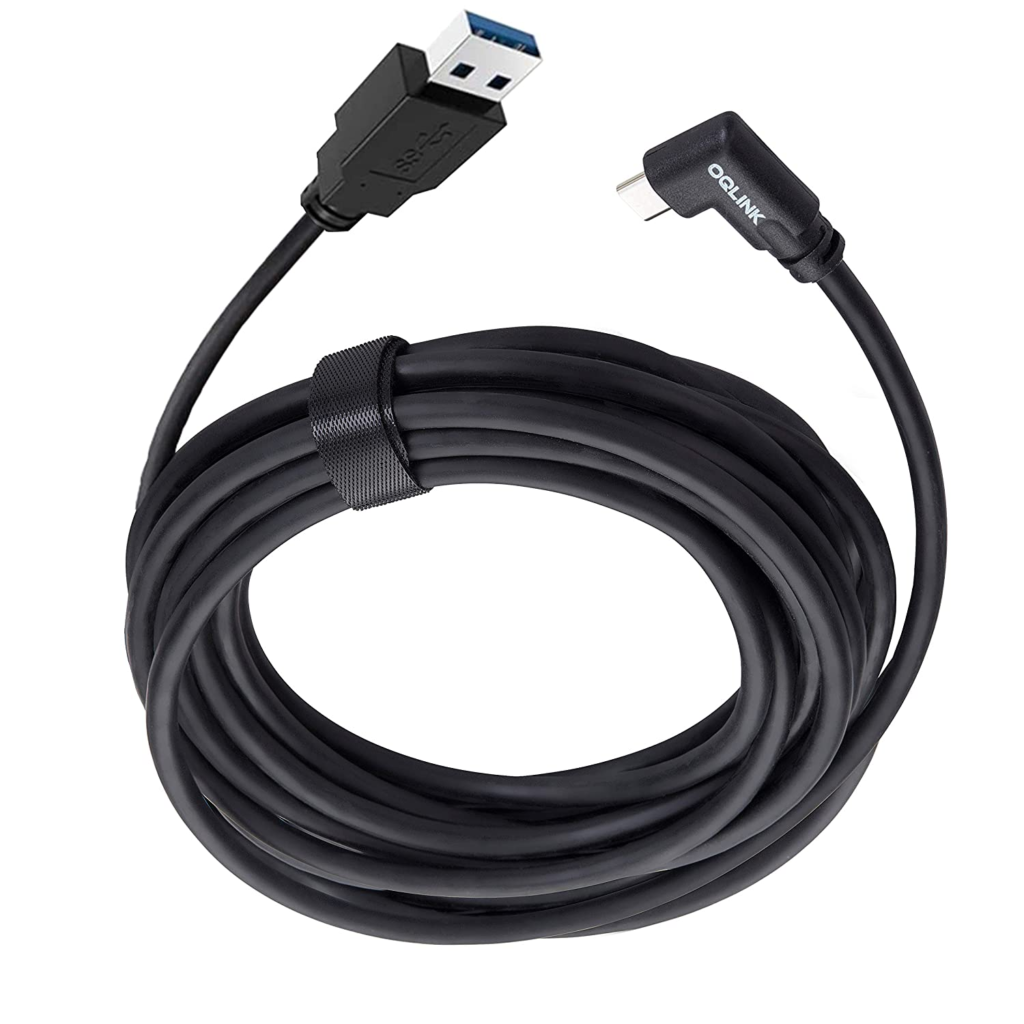 OQLINK
SOME OUTSTANDING PC VIRTUAL REALITY GAMES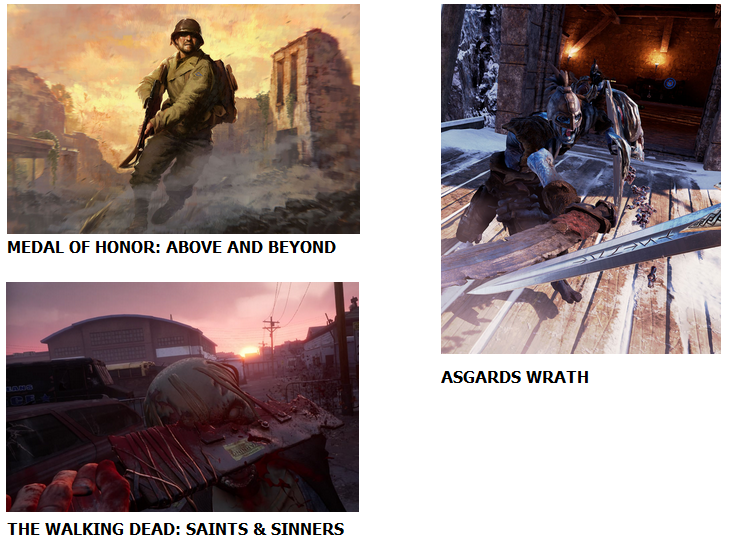 MORE THAN 100 VR GAMES AVAILABLE FOR PC
QUEST 2 VIRTUAL GAMES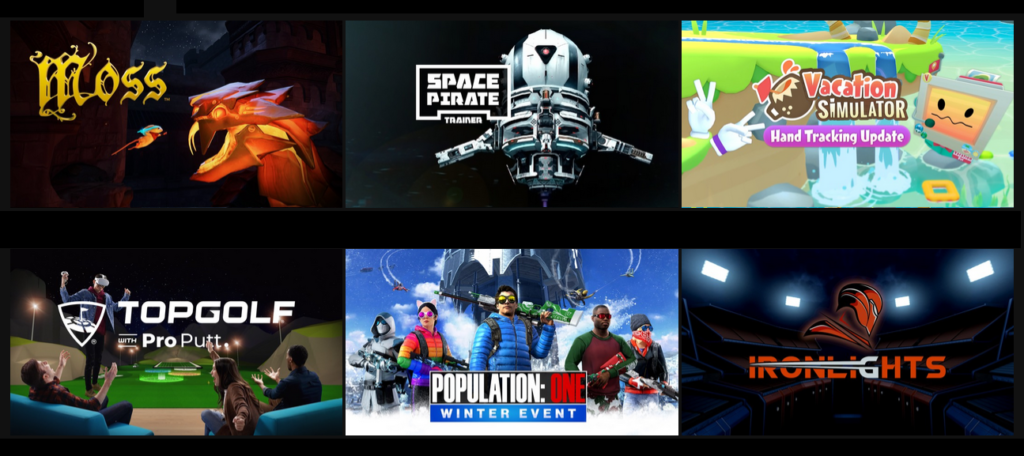 QUEST 2 GAMES TO GET STARTED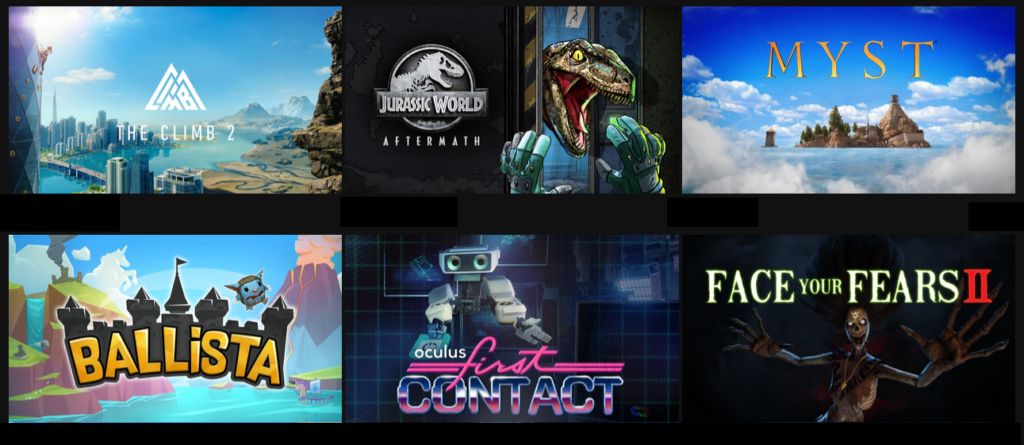 CUTTING-EDGE VIRTUAL GAMES
There are all kinds of free and paid games of the casual, group, advanced type, etc, each and every one approved by Oculus for its viewer.
STAR WARS IN VIRTUAL REALITY
Among the most outstanding virtual games that you can find are undoubtedly those of Star Wars, such as Vader Inmmotal Episode III.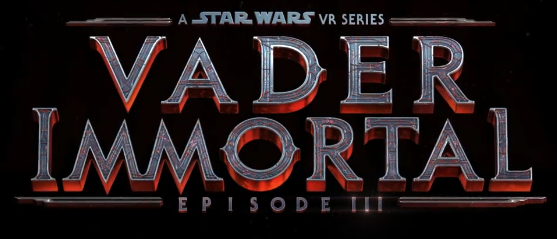 VADER IMMORTAL EPISODE III
Synopsis: With an ancient lightsaber and the force as an ally, you will form an army and coordinate an attack on Darth Vader's fortress. Take on legions of stormtroopers and a vengeful imperial officer before a lightsaber battle against the dark lord himself in which Mustafar's fate will be decided.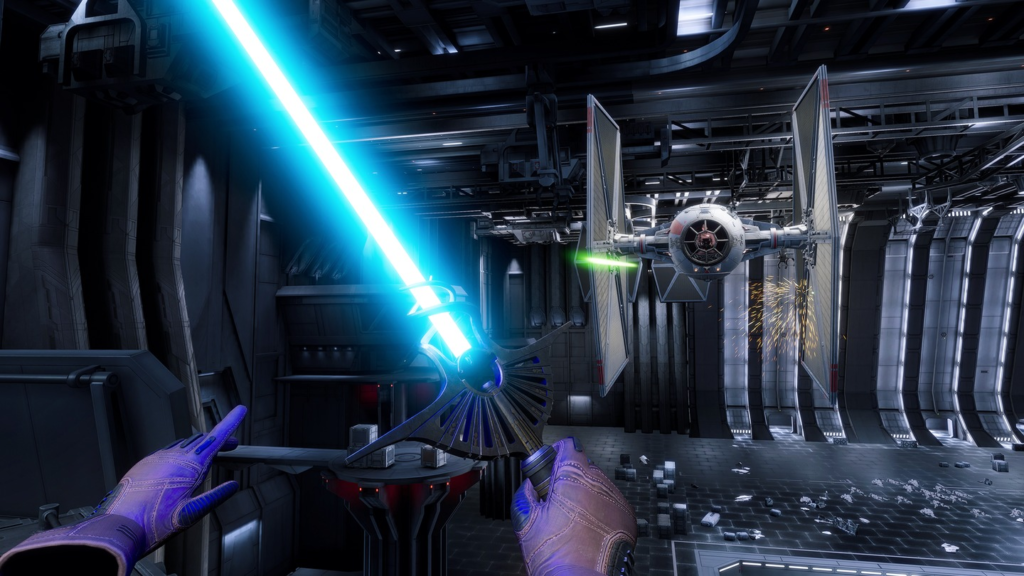 VADER IMMORTAL EPISODE III LASER SABER
VIRTUAL APPLICATIONS
IMMERSED

IMMERSED DESKTOP + COWORKING
Oculus Quest 2 offers the possibility of expanding the advantages of virtual reality beyond games, offering applications such as immersed which is a space where you can meet to watch and work remotely, allowing you to deploy various screens.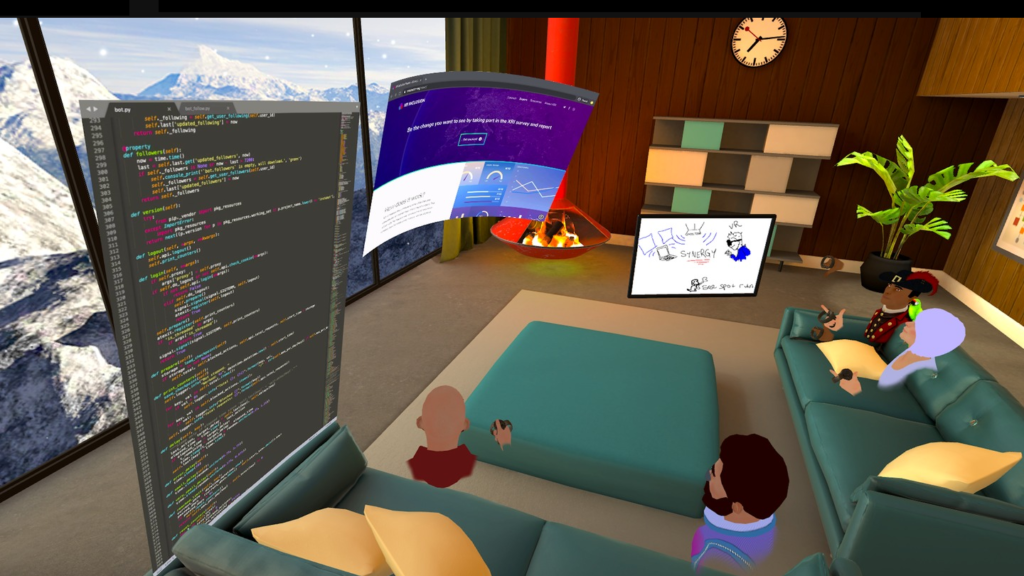 IMMERSIVE COWORKING
Immersed developers are constantly creating new virtual scenarios, having very unique meetings and experiences.
VIRTUAL DESKTOP
Totally necessary application yes your intention is to connect your viewer to a PC, since this way you will be able to see any window, program, browser, game (including Steam), movie, series, etc through the LCD panel.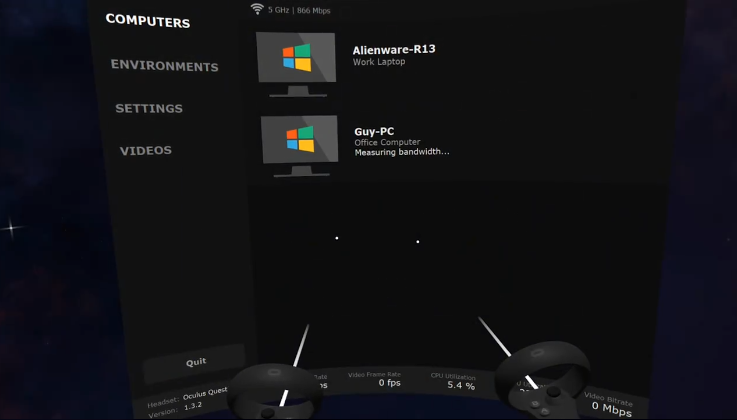 UP TO 4 PCS CONNECTED WITH VIRTUAL DESKTOP
The application is native and is highly optimized developed for low latency and high quality transmission, it can connect up to 4 computers, it is compatible from Windows 8.1 (It is in development for macOS).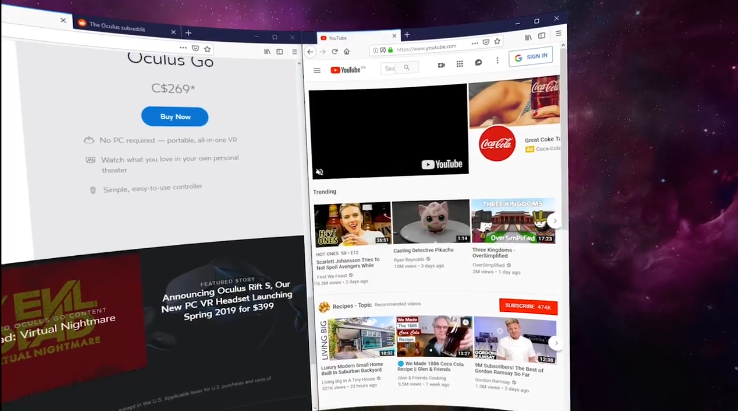 WINDOWS ON VIRTUAL DESKTOP
Sound and transmission
This viewer has a decent 3D-type sound that enriches the experience of its use, you can also broadcast directly on a compatible TV or with the Oculus mobile app.
WHAT ARE INCLUDED IN THE BOX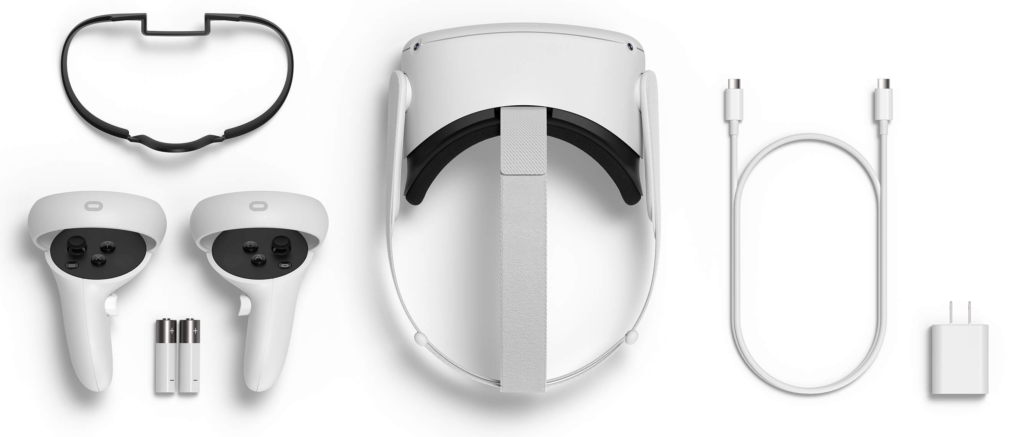 WHAT'S INCLUDED IN THE OCULUS QUEST 2 BOX
VR viewer
Two Touch Controllers
Charger cable
Two AA batteries
Power adapter
Separator for glasses
WHICH INCLUDE IN THE BOXREPRESENTATIVE TECHNICAL CHARACTERISTICS
Viewfinder dimentions: 191.5 mm x 102mm x 142.5mm
Visor Weight: 503 grs.
Viewfinder battery: 3,640 mAh (2 to 3 hours of use on a single charge).
Battery Charging time of the viewfinder: 2 hours with 30 minutes.
Dimmer Controllers (for each one): 90mm x 120mm
Total weight (for each one): 126 grs (without battery) 147 grs (with AA battery)
Type and approximate time of battery life of the controllers: AA, 30 hours.
Chipset: Qualcomm Snapdragon XR2 (7 nm Octa-core).
RAM Memory: 6GB LPDDR5
Storage: 64GB/256GB
Operating system: Oculus Mobile (based on Android)
Tracking: Head and hand of 6 degrees of freedom.
Front cameras for tracking: 4 (in addition to gyroscopes and accelerometers)
Audio: 3D Stereo, 3.5 mm.
Wi-Fi: b/g/n/ac(5)/ax(6)
Bluetooth: 5.0 LE.
USB Type-C Port
Additional information and Why purchase, or not, this device?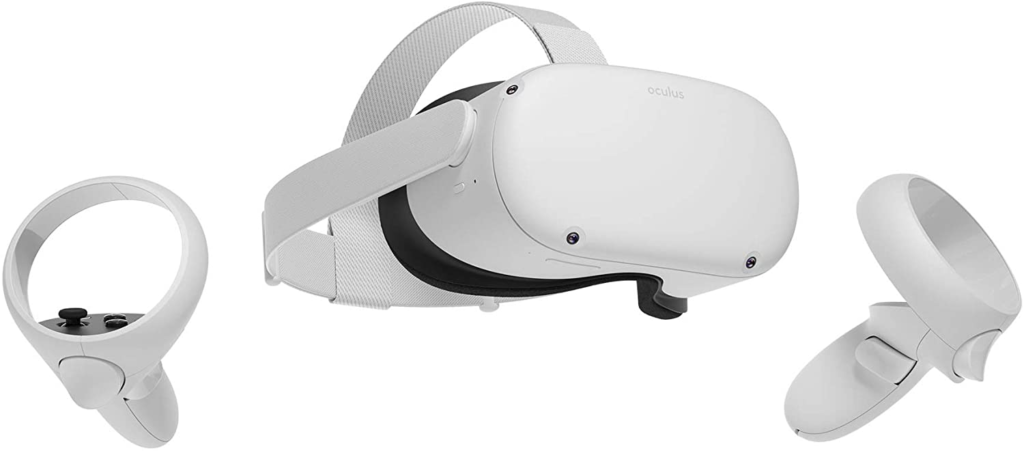 QUEST 2 WITH ITS CONTROLLERS
Oculus created a balanced Quality –price device. The screen has a good visual appearance and its 90 hz refresh rate allows a fluidity with a very low latency practically imperceptible, however there may be blur if you move your head very hastily making it necessary that sometimes the headphones need to be readjusted, in general this virtual viewer will not disappoint you, the only reason that could really bother you is that it is necessarily necessary to have a Facebook account to be able to use it, yes or yes.
But if in addition to the above information you need to know why quality is the truly decisive factor when considering a device TV BOX don't stop reading the relative in this link.