Discover with us all that Rift can offer you in your own home, what the users who have tried them say and where to buy them at the best price online.
View Offers Oculus Rift CV1

At the time it was one of the most popular virtual reality viewers, but time passes and already there are new models more evolved. Anyway, the first Rift are still a good device if you find it at a reasonable price.
➤ Oculus Rift, Virtual Reality at Home
Oculus is the bet of Facebook to bring Virtual Reality to all homes and for this it launched the Rift CV1, a VR headset that offers much more than Games to its users.
The company has its own platform with all kinds of applications, in addition to its compatibility with Valve Steam.
▷ How do these Glasses work?
They are VR glasses that work connected to a computertherefore, they are not valid for smartphones or consoles.
To be able to use them you need a quite powerful PC, as you can see here:
✓ Minimum PC Requirements
Processor: Intel i3-6100 / AMD Ryzen 3 1200, AMD FX-4350 or higher
Ram Memory: 8 Gigs
Graphically: NVIDIA GeForce GTX 1050 Ti / AMD Radeon RX 470 or higher
Operating System: Windows 10 (Window 7/8 for some experiences)
USB Ports: 3xUSB 3.0 and 1xUSB 2.0
Output Video: HDMI 1.3
▷ Space Requirements
Depending on the type of experiences you will need more or less free space available to enjoy virtual Reality with one of these helmets.
From Oculus is suggested a minimum of 2 meters x 1.5 meters to use the Rift, however we recommend that you have at least 2×2 meters for totally safe standing experiences.
▷ What can you do with them?
With the Rift you can enjoy 360 videos, hundreds of applications, cinema and games of all kinds. The best of all is that being a company dedicated exclusively to virtual reality, its experiences and its software does not stop growing and evolving constantly.
▷ Rift Glasses Test in Video
Do you want to see how these Oculus Vr headsets work? What better than doing it with a video with your own eyes:

➤ Featured Features
See which specifications incorporate these glasses for a complete and quality immersive experience.
▷ Design and Construction
Although they weigh 470 grams and can not be said to be precisely light, the glasses have an ergonomic design that offers a good comfort level.
This does not prevent you from feeling tired in long sessions, especially in the first uses while you do not get used to it.
▷ Screen and image
These glasses incorporate two 3.54-inch screens with technology SMELL with a resolution of 1080×1200 and a density of 456 ppi.
The image quality is very good and features IDP adjustment (interpupillary distance) to accommodate the vision to the needs of each user.
▷ Audio System
In addition to the image, sound is very important to obtain a quality immersive experience, which is why oculus has equipped the glasses with a de surround audio that offers very good sound.
To make you get this sound, it has some built-in headphones with adjustment to adapt them to our physiognomy.
Unlike other models, does not incorporate jack connector to use your own headphones, which you can use connected to the computer.
▷ Complete Specifications
Display: Oled 5.7 inch 2160 x 1200 pixels and 90 Hz
FOV: 110 Degree
Audio: Integrated headset and microphone
2 Wireless Oculus Touch Controllers
Sensors: Accelerometer, Gyroscope, Magnetometer
Tracking: External position sensors
Weight: 470 Grams
➤ Oculus Rift Price in Spain
The price at its launch in the Spanish market was 699 euros without the oculus touch, which were then included in the pack along with two outdoor sensors.
After the release of the Rift S, the company does not market the DK1 directly and it's hard to find new ones in other stores.
If you want to get them you can see on Amazon, especially in refurbished or returned products you can have interesting offers.
▷ Accessories Included
2 Touch Controllers
2 Sensors for the Room
▷ Save with Second Hand Rift
Here you can buy your VR Glasses with good discounts and guarantee thanks to refurbished or second-hand items:
▷ New Oculus Rift S
If your budget allows it do not hesitate to choose the Rift S, currently the best quality-price for computer.
➤ Opinion and Conclusions MuyWearable
At present Virtual Reality has evolved and this model has become slightly outdated, although not as much as we might expect.
The sector is still quite green as it is having a hard time reaching users, something that will certainly end up happening sooner or later.
If you want a PC viewer and your budget does not reach the new models, the CV1 they can be a good choice if you get them at a price that does not exceed 350 euros.
Good Image Quality
Good Sound
Very good controls
Good ergonomics and materials
Quality Immersive Experience
Library of Available Games and Apps
Discontinued
PC requirements
External tracking
▷ Comparison with Htc Vive
Design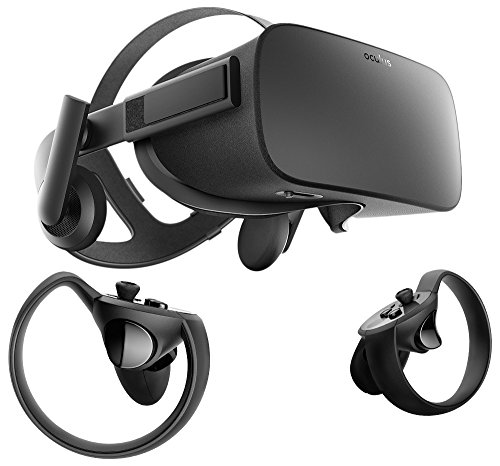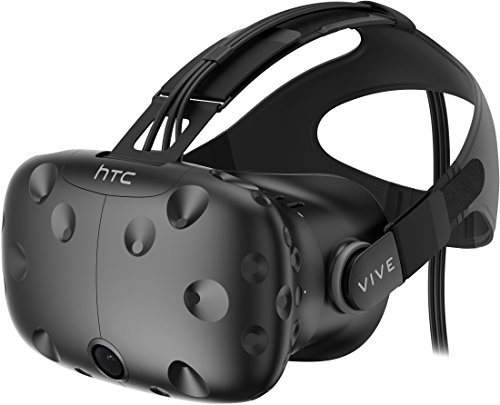 Headphone Jack Connector
Ports
1x HDMI 1.3 and 1x USB-A 3.1
1x HDMI 1.4 and 1x USB-A 2.0
Design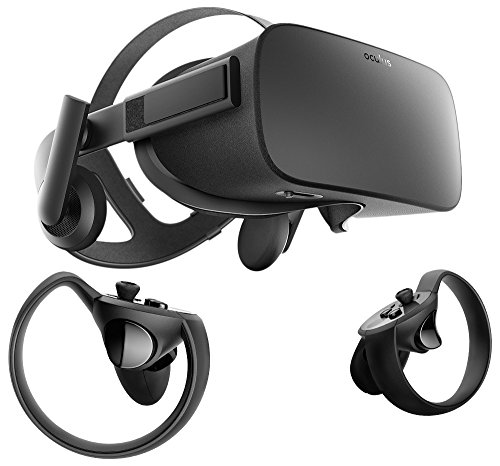 Headphone Jack Connector
Ports
1x HDMI 1.3 and 1x USB-A 3.1
Design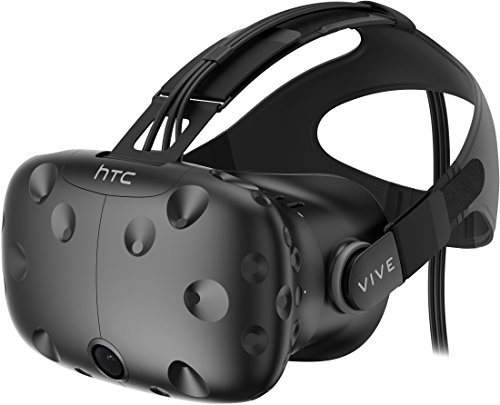 Headphone Jack Connector
Ports
1x HDMI 1.4 and 1x USB-A 2.0
➤ Buy Oculus Rift Glasses
Have you been convinced by the arguments of the Facebook company? If you want to buy your glasses at the best price online enter here: