If you have decided to buy a virtual reality systemyou know, I'm sure Oculus is one of the first manufacturers that will come to mind. However, within the company there are different models to choose from, each with its pros and cons, so to get you out of doubts below we are going to make a technical comparison among virtual reality systems Oculus Quest and Oculus Rift S, to try to find out not only which one is the best of the two, but which one best suits your needs.
There is no doubt that both devices that we are going to buy today are excellent choices, but the reality is that technically they have their differences that, worth the redundancy, make the difference. Likewise, there is a notable price difference between both, and for sample and that serves as a reference here you can see the prices on Amazon Spain:
So, we are going to proceed with the technical comparison between the Oculus Quest and the Oculus Rift S to see which of the two best suits what you need, since really whatever your needs you will find in one of these two virtual reality systems a wise choice.
Oculust Quest vs Oculus Rift S: technical features
Oculus Rift S
Oculus Quest
Resolution
2560×1440
2880×1600
Technology
LCD
SMELL
Refresh rate
80 Hz
72 Hz
IPD
Software
Manual
Audio
Integrated 3.5 mm jack
Integrated 3.5 mm jack
Tracking
Oculus Insight
5 sensors
Oculus Insight
4 sensors
Controllers
Touch
Touch
Cable
5 meters
Displayport 1.2
USB-C 3.0
No
Price (MRSP)
399 euro
399 euro
At first glance, we can see that the Oculus Quest not only have a higher resolution than the Oculus Rift S, but also use OLED technology on the screen versus the LCD technology of the Rift S. However, the Rift S are winning in terms of refresh rate of the screen, since this is 80 Hz compared to the 72 Hz that have the screens of the Oculus Quest. If we have to declare a winner in this area, we are left with the Quest for higher resolution and screen technology at the cost of having a little less refresh rate.
Both virtual reality systems have integrated audio, and with 3.5 mm minijack connector for external headphones if desired. As for the sensors, both are equipped with the Oculus Insight system, but the Rift S win the game because they have an additional sensor, so the accuracy of the movements will be greater. By the way, they both use the same controllers so we find fairness in this respect.
Where we find the fundamental difference between the two systems is in the connection mode; the Rift S need a PC to be able to work, with their IPD handled by software, so they will always be dependent on this. On the other hand, the Quest does not depend on anything and, in fact, they have internal memory (there is a version of 64 and 128 GB for the moment) so they are much more "portable". They are equipped with a processor Qualcomm Snapdragon 835 which obviously won't give the same performance as a gaming PC. So, with the Quest we gain portability but lose performance, and therefore we must declare the Oculus Rift S winners.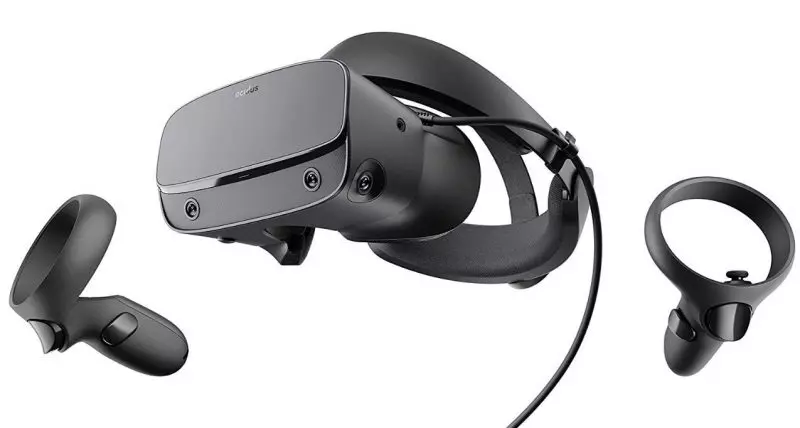 As you can see, despite being two very similar virtual reality systems, they actually have a very different background. While with the Oculus Rift S we have a complete virtual reality system for PC, with the Oculus Quest we have virtual reality anywhere, but at the cost of having a much lower performance. Therefore, each type of device is designed for a different type of user, and unfortunately you will have to choose between better performance or greater portability.
Which of the two is more advisable to buy?
As we have already seen, it depends on the type of use you want to give it. If you want to have the best virtual reality experience on PC then you should choose the Oculus Rift S, but if you prefer portability at the cost of not having the best performance, then the Quest will be the option that best suits your needs.
Both are excellent virtual reality systems, but if we had to choose the best of the two, we would stay with the Rift S precisely for performance, because after all it is a term directly linked to having a better virtual reality experience.