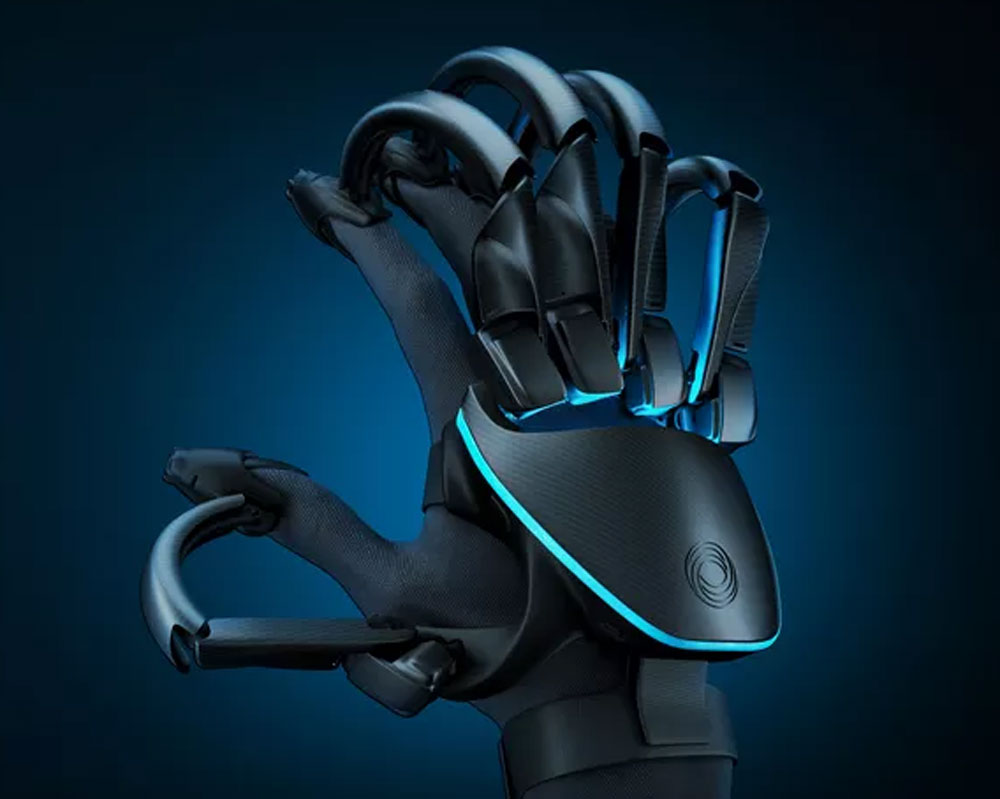 Teslasuit — known for its suit with tactile feedback — is a glove that allows users to feel virtual textures and collect biometric data. The device is called simply "Teslasuit Glove" and it will debut at CES in January with the purpose of supplying to the second half of 2020.
Like the suit, gloves Teslasuit designed for training, medical rehabilitation, and other professional applications. They combine several different technologies to create the experience of touching and holding objects, motion capture of the user's hands and various biometric information. Gloves can also be paired with a suit over Wi-Fi to provide a practically capture the whole body or tactile feedback for virtual reality.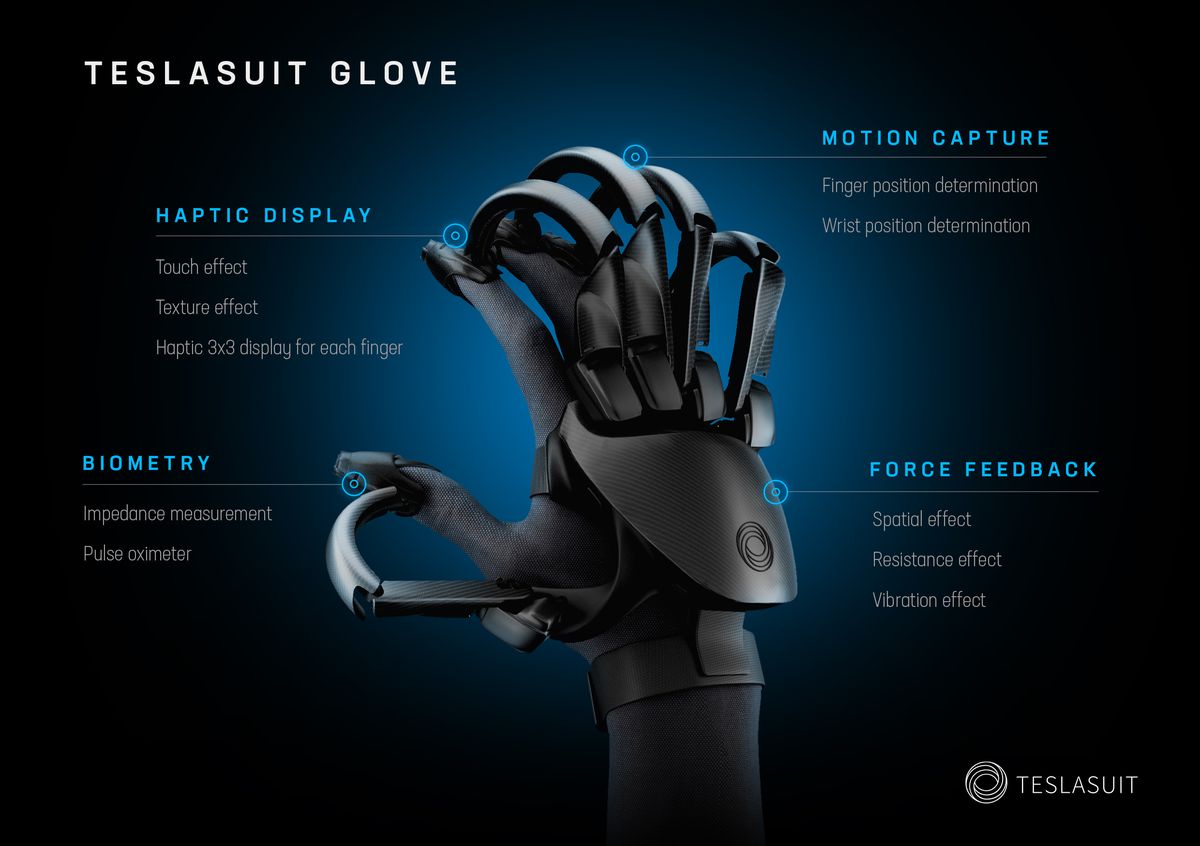 Glove Teslasuit will compete with existing products such as Manus and VR HaptX. Despite the fact that it does not show hyperfine feedback you can get from this device like a glove HaptX, Teslasuit, apparently, has a wide range of functions. Gloves include the main capabilities and tactile feedback on force: an array of nine electrodes on each finger creates a feeling of non-existent surfaces, and plastic exoskeleton creates resistance and vibration to simulate interaction with solid objects.
In addition, the gloves capture the movements of the wrist and fingers of the user. And they include the pulse oximeter, which collects information such as heart rate of the user, which may help indirectly to measure stress and other physical reactions. This set of functions is similar to the Teslasuit that collects biometric data and motion data and simulates the physical sensation by electrical stimulation. Unfortunately, although Teslasuit said that CES participants can check the suit, they still can't try the gloves — they are still undergoing testing.
Source