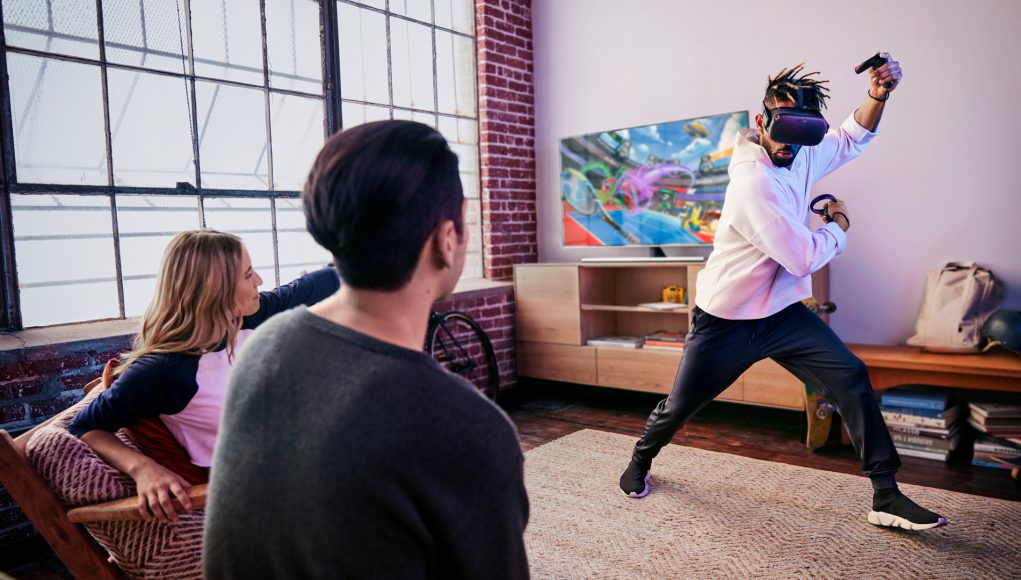 To stay home and not go anywhere is one of the best ways to slow the progression of coronavirus (COVID-19) and not to let it affect us. But be sure that you are feeling in shape, at home, and ready to fight any infection that may occur is as important as it is to not go crazy from loneliness.
So, here's a little TOP VR games, not only to maintain the heart rate, but also to get pleasure from this. And Yes: pre -, before the active gameplay, will be sure that you have enough free space.
5 — OhShape
Inspired by a Japanese game show Nōkabe (it is the same "Hole in the wall"), OhShape (2019) takes you through a series of increasingly complex shapes, the size of a human and does so with such a high speed that the game actually becomes something of a rhythmic dance. Whichever difficulty you choose, the rhythm of the game you have to move.
Steam — Viveport — Quest — Rift
4 — BOXVR
BOXVR (2018) — this is all that comes to blows, evasion and feeling the rhythm. The game includes several types of high-intensity Boxing sessions, including mercilessly destroying calories exercise program, exercise using your own music and endless Survival mode and multiplayer online mode for up to six people.
Steam — Viveport — Quest — Rift — PSVR
3 — CREED: Rise to Glory
CREED: Rise to Glory (2018), a Boxing game for the virtual reality from Survios , which has its own campaign that deserves the attention of gamers. This Boxing matches and online multiplayer game which makes to move vigorously and wipe the sweat from your brow. Where else will you be lucky enough to train with rocky Balboa?
Steam — Viveport — Quest — Rift — PSVR
2 — Pistol Whip
Shoot, Dodge, and shoot approaching enemy in the face: that's all you need to do in Pistol Whip (2019). But when there will be more villains, and you have to Dodge bullets, as did Neo in "the Matrix", you will almost forget that you are performing quite complex cardio routine.
Steam — Viveport — Quest — Oculus Rift
1 — Beat Saber
The absolute density levels, the difficulties and produced by effect Beat Saber (2018) invariably comes out on top. This rhythm game, forcing you to move, dance and burn calories to get the perfect result for your favorite song on "Expert +" is a perfect exercise in virtual reality.
Steam — Quest — Oculus Rift — PSVR
Source