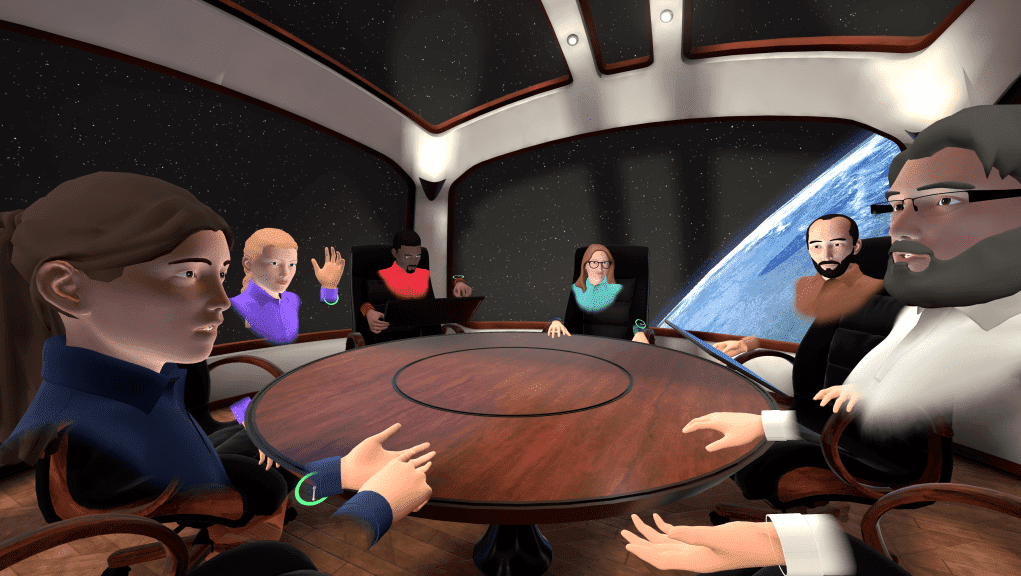 One of the strengths of virtual reality is the ability to get people to feel that they are physically located next to each other. Despite the fact that it's great for remote visiting friends, there are many VR companies, which rely on the fact that office environment, virtual reality, remote collaboration and work from home in VR will become commonplace. Here are some of the tools and platforms of VR for remote work for different use cases.
Collective collaboration and presentation
The collaboration application designed for professionals who need to meet, discuss, present and make collective decisions.
Glue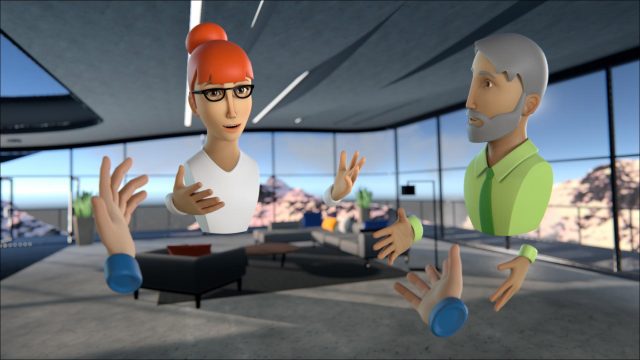 Glue is a modern collaboration platform that uses the latest advances in the field of three-dimensional graphics, virtual reality and cloud computing. It is designed for business professionals who need a global, remote access to shared collective space for effective collaboration.
MeetinVR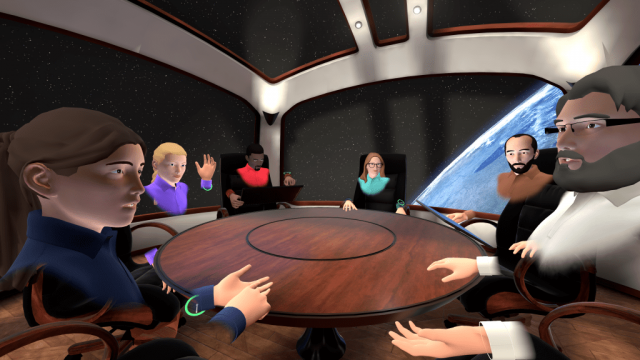 MeetinVR allows your company to meet in an interactive virtual spaces. It allows you to perform actions that are impossible or very difficult to perform remotely, for example to present and analyze products and 3D models, conduct brainstorming, sketching, prototyping. All this occurs while communication is natural and easy to learn way.
MeetingRoom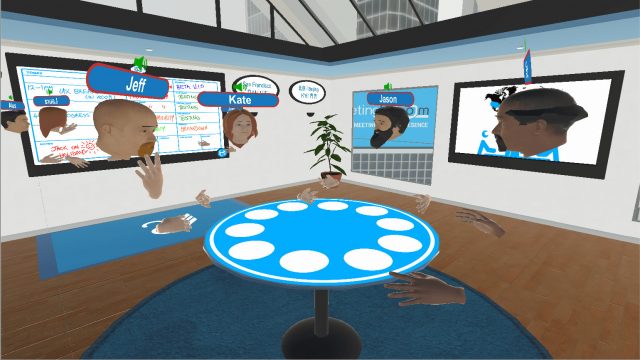 MeetingRoom has developed a platform that will change the way of business cooperation. This is a virtual conference room with the collaboration tools and presentations used by the participants; here you can specify, discuss, tag and remove up to 12 other team members using a virtual reality headset. Access with no VR platforms are also possible.
Rumii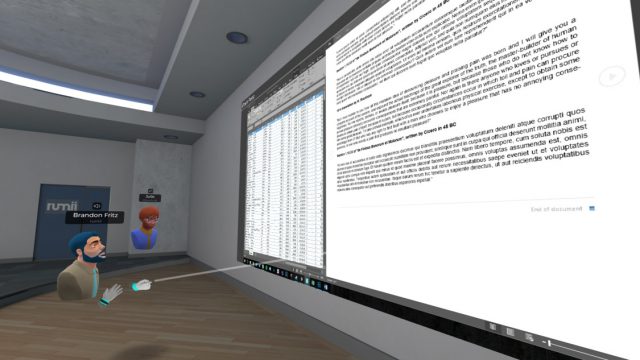 Log in to your virtual office or classroom. Rumii can be used on virtual reality headsets for collaboration, training and meetings. Great for remote meetings and education.
Spatial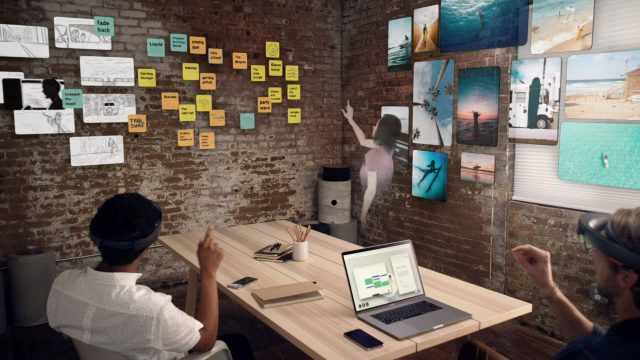 Spatial turns space around you in General expanded workspace. Remote users can collaborate, search, conduct a "brainstorming" and share content as if they were in the same room.
Dream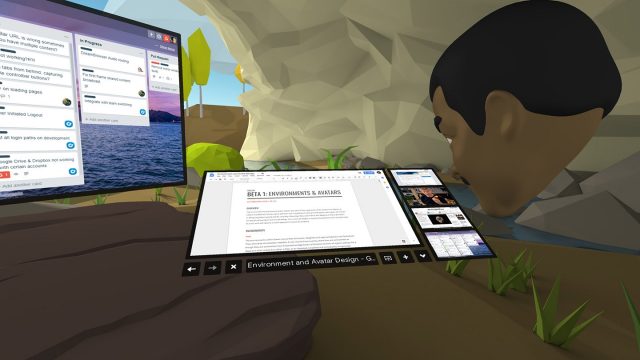 To cooperate within the screen difficult. Use Dream to work with his team just like in real life, without restrictions. No problems with the mechanics of teleportation. There are no complicated interfaces. Dream — the easiest way of collaboration in VR.
Design and prototyping
These apps are focused on joint spatial design, sketching, prototyping, exchange of opinions and analysis.
Sketchbox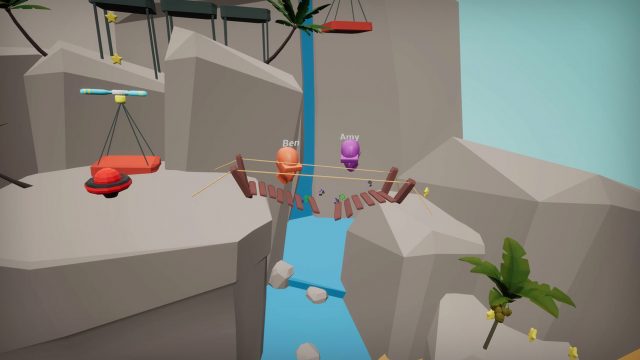 The transition from idea to working prototype VR in minutes. Import your files, create your scene and turn its assets to the storyboard of virtual reality understandable for everyone. Finally, you can develop for VR & AR without using the game engine or the involvement of a developer.
The Wild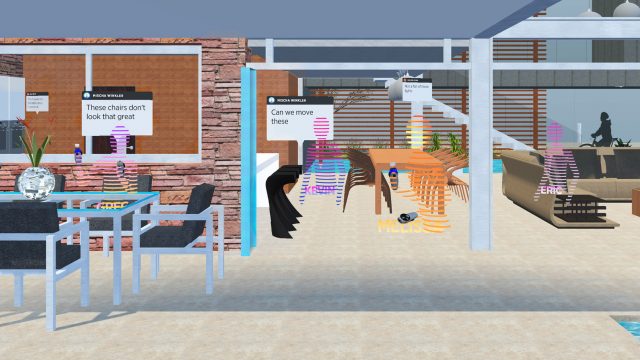 Collaborate with your team in the virtual space, which develops along with your ideas. Meet in real time from anywhere in the world or leave comments for your team to see her later.
Softspace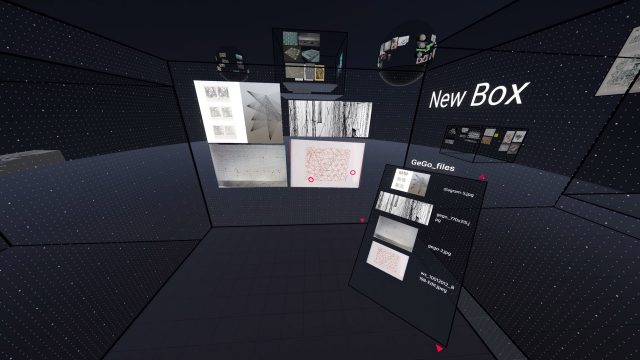 Softspace is a tool of spatial thinking for creative individuals and teams. Create beautiful virtual project spaces where you can organize, develop and pass on their best ideas.
Visualization and review
These apps are focused on joint rendering, viewing and annotation of CAD projects, 3D-models, big data, complex code, and more.
CAD Explorer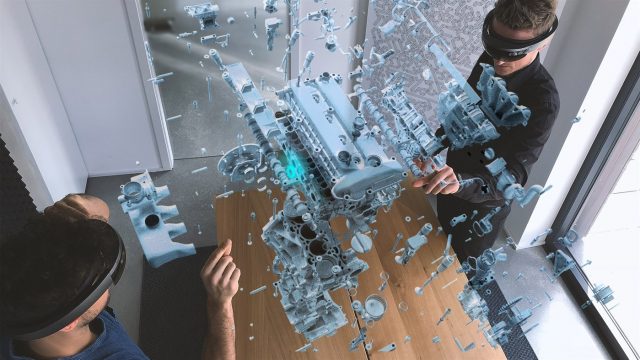 Easily upload files .FBX .OBJ .STEP .IGES or .STL via the web interface and save them in the digital space in seconds. You provide shared CAD data and turn them into a hologram in its device Mixed Reality. Manage objects with his gestures and freely place them in your space. Rotate, scale, or even cut it to get cross section for a better understanding of what lies beneath the surface of your object.
Since you are using a CAD Explorer, it is very important to be able to work with objects with more than one person. Therefore, the application opens various possibilities of exchange of experience.
Improov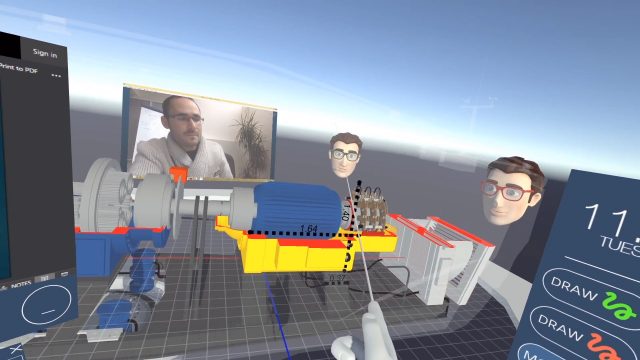 Visualize your prototype as if it was already built in 1:1 scale, identify design errors and modify your 3D model in real time to test new ideas. Easily collaborate with colleagues, contractors and customers, and immediately get feedback.
InsiteVR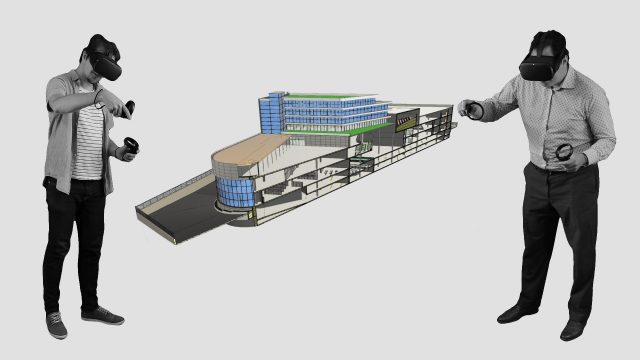 All you need to get started is the model in BIM 360, Navisworks, Revit or Sketchup. One touch of a button, your model will be ready for VR and synchronized to the cloud InsiteVR for your coordination meetings. To invite collaborators to your VR appointment is as simple as sending them the link. Participants can see other virtual avatars, talk on VOIP and work together to address the problems of the model. Compatible with PC-VR helmets and offline virtual headsets such as Oculus Oculus Quest and Go.
NVIDIA Holodeck

NVIDIA Holodeck is an innovative virtual reality platform that brings together designers, colleagues and interested persons from anywhere in the world to create and study works in a highly realistic, joint and physically simulated virtual environment.
PiXYZ Review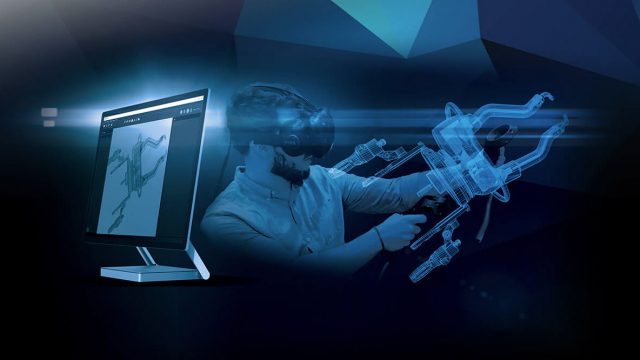 PiXYZ Review allows you to easily import a wide range of CAD models from industry-leading solutions that can be easily processing large and complex assemblies. Interact with your CAD model, using management tools and visualization. In addition, change instantly into a powerful VR mode for an exciting and interactive experience with the VR headset. Finally, you can easily collaborate with colleagues thanks to the convenient work mode.
Stage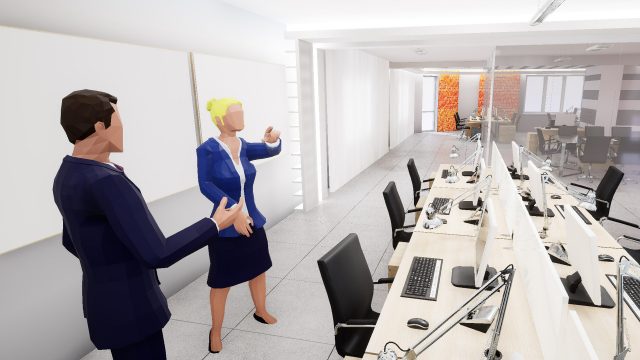 STAGE provides you the real-time communication, an exciting visualization and the transmission of the atmosphere.
Symmetry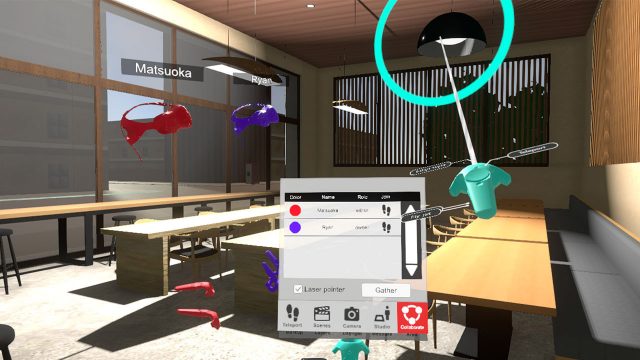 Instantly view your projects in VR without additional training. Anyone can start, regardless of the VR experience. Browse projects in 1: 1 scale, allowing you to more effectively analyze design.
VisionXR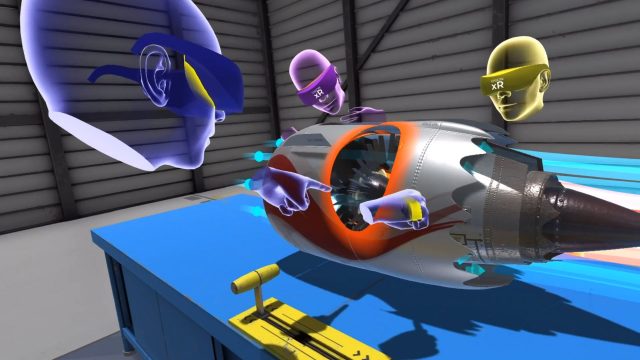 VISIONxR platform allows users to upload their own content and invite colleagues to work together regardless of their location on any device VR, AR, PC, or mobile device. Users can view and improve the design of products and services on which they work; the elimination of the barrier in the distance and the acceleration of iteration in the design cycle and design.
Vizible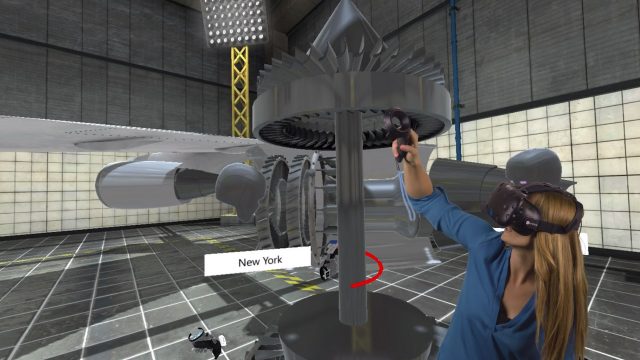 Social VR platform designed to connect users when performing common goals, such as discussions, group activities, meetings and much more. Meet other people in your protected virtualized environment in real-time. Interact with objects and each other. Involve your audience to the maximum. View the sessions, then revise, republish and again use your immersion experience. Work in real time with other people.
3Data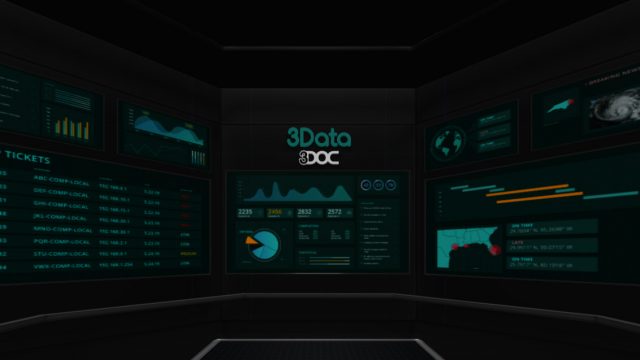 Discover the most effective method of monitoring, analysis and management of complex end-to-end business processes, infrastructure and operations in real-time using a single view. True 3D telepresence and remote virtual analysis. Invite colleagues to 3VOC in augmented and / or virtual reality.
Primitive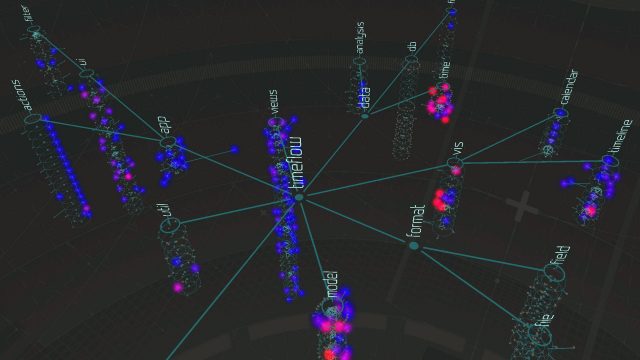 Immersive authoring environment uses all the possibilities that can offer collaboration in VR, while applying new tools for visual analysis software in 3D. Using plugins for popular IDE, the code is parsed for display in the form of an interactive three-dimensional structure, which can be used in collaborative virtual reality.
Education and training
These collaboration tools created VR for distance learning, lectures and major presentations.
Engage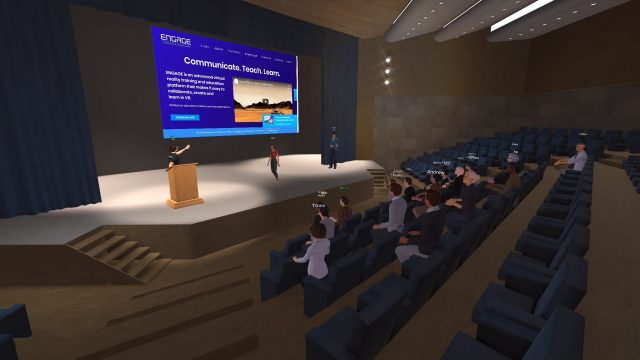 Engage — educational and corporate training platform in virtual reality. This allows teachers and companies to conduct meetings, presentations, classes, and activities with people around the world. Using the platform, training in a virtual reality and experience can be created in minutes. The tools are very easy to use and require no technical knowledge. You can place your sessions of virtual reality in live or record and save them so that later they could see the other. Use the extensive library of virtual objects, effects and virtual locations, are available on the platform, you can create a wide range of effective and exciting virtual events.
Oxford Medical Simulation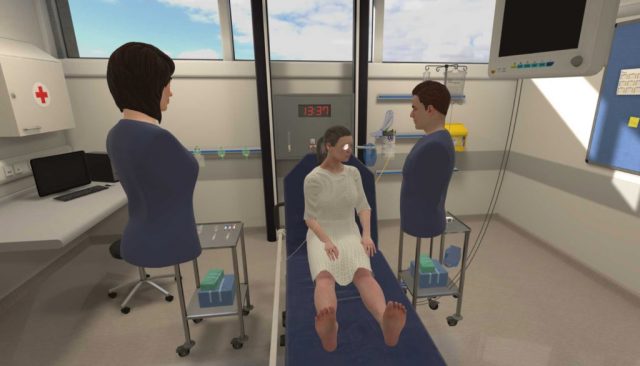 Providing students with quality clinical experience is a difficult task. Scenarios of nursing in virtual reality the OMS allow teachers to provide an immersive, standardized simulation scenarios, feedback and blended learning in one easy to configure intuitive platform. Platform OMS VR allows students to access flexible, exciting, entertaining scenarios, when they need it, achieving excellent results in education, while saving time, space and money of the organization.
Social VR platform
Social VR platform designed to connect users in General and entertainment purposes such as discussions, group activities and more. Although there are more social applications for virtual reality, the selection focused on those that can benefit those seeking solutions for remote work, not for games and entertainment.
AltspaceVR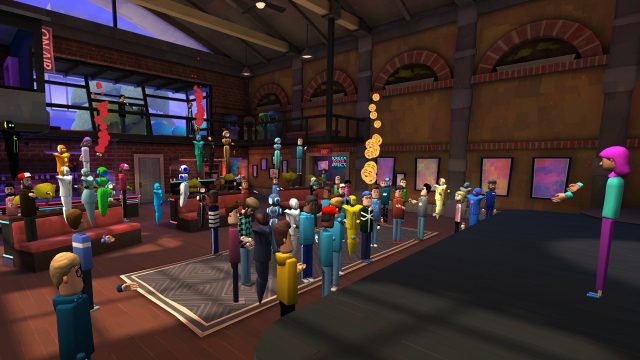 AltspaceVR is the place where you can see live shows, meetings, classes and much more with friendly people from all over the world. All thanks to the magic of virtual reality.
Easily start your own meeting, show or lesson and discover the next frontier of communication.
Bigscreen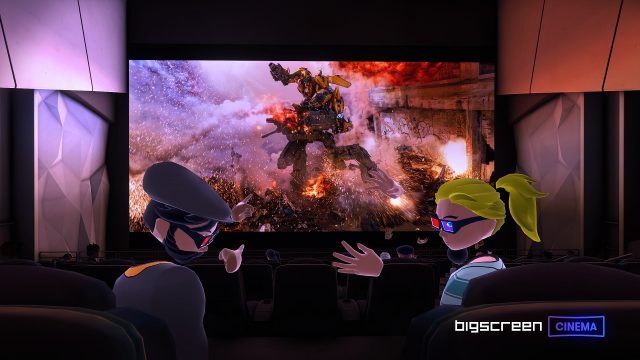 The use Bigscreen include not only entertainment. It is used as a virtual living room for watching movies, playing games, browsing web pages and chatting with friends. It is also used to improve performance as a tool for collaboration of remote teams in virtual offices.
Mozilla Hubs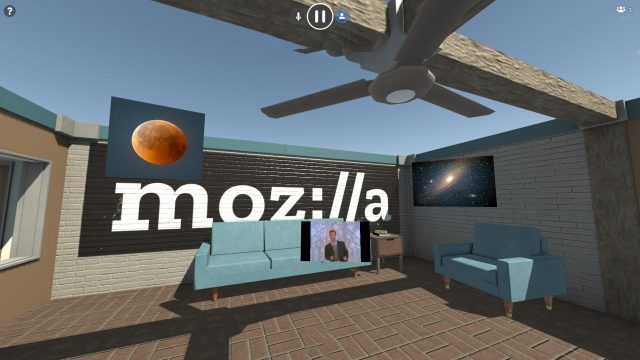 Share a virtual room with friends. Watch video, play with 3D objects, or just chat.
VTIME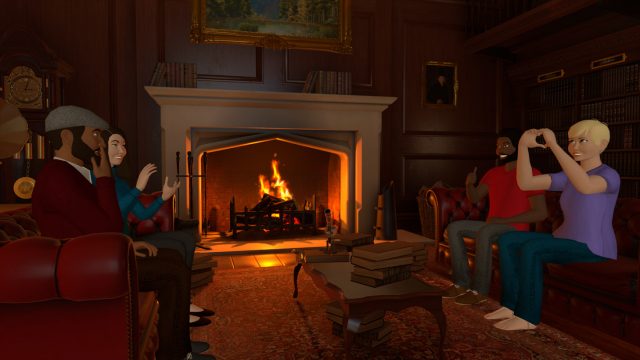 Spend time together when you are in the distance. Connect with friends, meet new people and Express your thoughts virtual gestures.
Source