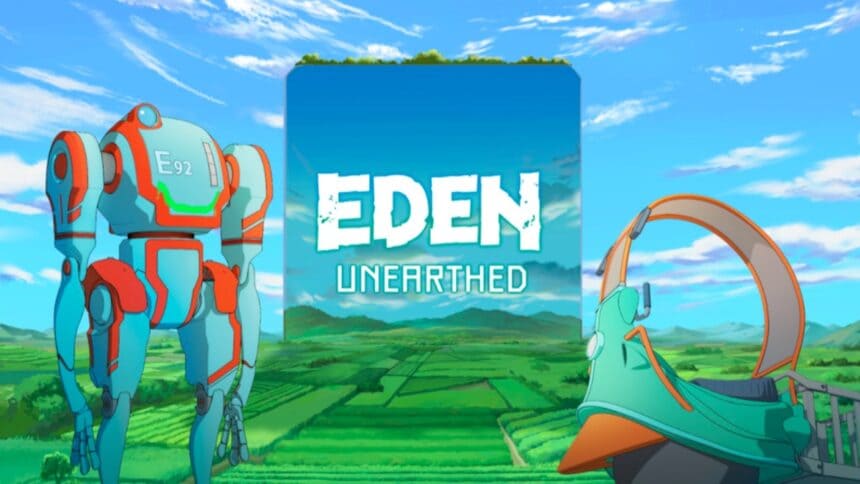 Eden Unearthed is a mysterious little game from Netflix, the existence of which no one suspected.
According to the store, Eden Unearthed was released in the App Lab on April 20, and apparently no one noticed it. Netflix is listed as the developer and publisher.
In this free sci-fi game, you get on a futuristic motorcycle and rush down the street past idyllic landscapes and friendly robots.
During the movement, players will have to avoid obstacles and collect apples. The latter are the raw material for the motorcycle fuel tank. From time to time, you pass interesting places where you can stop and learn more about the world around you using the display attached to the motorcycle.
Based on the Netflix series
Eden Unearthed seems to be a VR spin-off of the anime series Eden, released on Netflix (see the trailer below). It tells the story of a girl who wakes up from an artificial deep sleep and realizes that robots have replaced humanity. Accompanied by two robot friends, the girl goes to find out the truth about the disappearance of Homo Sapiens.
The anime series was released on Netflix in May 2021. The streaming service is probably planned in advance with a virtual reality experience that introduces the world of the series in a playful way. There are probably several reasons why Netflix did not make a fuss about this: on the one hand, it was not yet known that Netflix would participate in the development of games, on the other hand, Eden Unearthed was probably conceived as the first experiment with virtual reality.
Netflix: Are new VR apps coming?
In the future, we may have more similar VR experiences. It would be nice to bring a virtual reality experience before or after the release of a series or movie that presents a plot or allows you to experience a world in which Netflix content is configured differently.
In July, the first signs appeared that Netflix was planning to use VR. Also in July, it was announced that Mike Verdu had moved from Facebook to Netflix. Verdu was responsible for creating the VR ecosystem on Facebook and, in particular, for VR games.
By the way, Netflix is no stranger to VR: the streaming service supports a VR application that can be used to watch Netflix content on a virtual screen, and a number of VR applications have already been developed in the past for the cult TV series Stranger Things.
You can find Eden Unearthed for Oculus Quest (2) for free in the App Lab. It is better to enter the exact name in the store search, and you should be shown the VR app.