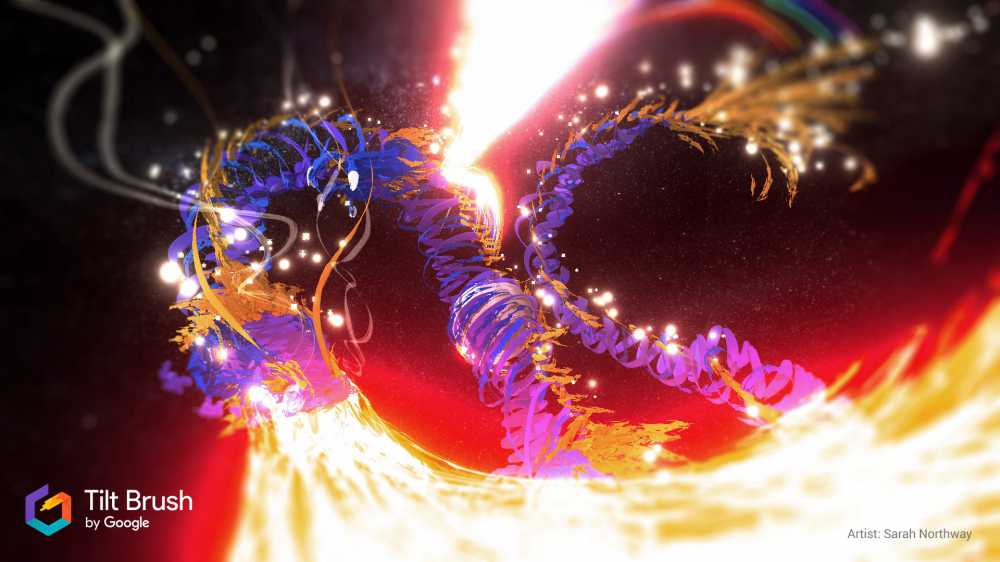 The port of Tilt Brush, Brush Silk, is now available for free. What features does it offer?
In late January, Google announced that the application for drawing in virtual reality Tilt Brush will be open source and will no longer be an official product of the company. Popular VR application is a kind of a basic app for 3D design and art in virtual reality.
Tilt Brush is still popular among creative people: a few days after the announcement of the open-source code appeared first free clone applications. One of such ports is an early Silk Brush, which is now available for the first functional version.
Silk Brush wants to stay closer to the original
Silk Brush was designed enthusiast XR Daniel Adams for the web interface WebXR. Thanks to the interface of the application is VR and AR can be run on different platforms and in seconds in your browser. No need to install a separate application.
The first public version of Silk Brush is now available! You can try it out at https://t.co/3GCmb91GeZ. The site also has a files page that will let you download any of the saved sketches, exported models, and snapshots from the app. Share anything you make with #SilkBrush!

— m₂ (@msub2official) February 17, 2021
WebXR works in Google Chrome, the browser or Oculus in Mozilla Firefox XR Reality. Apple is actively implementing the integration WebXR in iOS. However, Safari enables you to use on iOS devices through the app WebXR Viewer.
Silk Brush strives to approach a role model to the Google terms of functionality. In the current version of all available predefined brushes Tilt Brush. Sketches and pictures you can save, load and export.
The app will be continuously improved and expanded through updates. However, the developer specifies that after the update may result in loss of data. That's why creative people should always back up your work.
Source