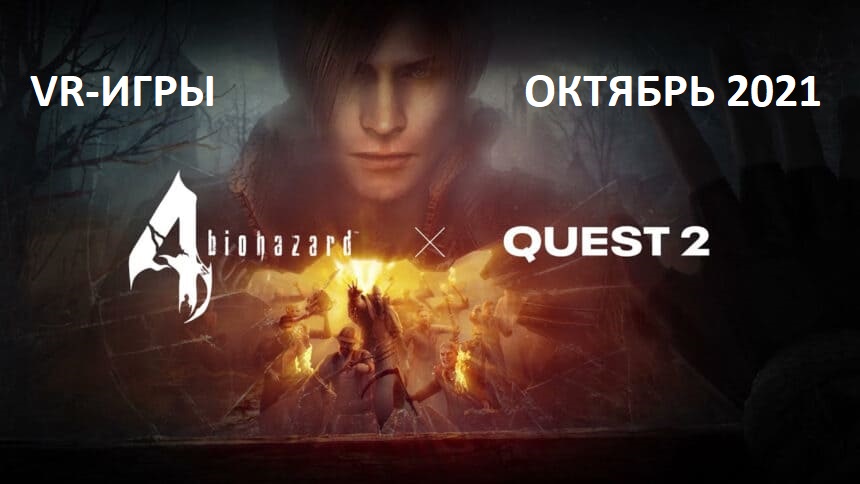 October is frankly a difficult month for VR releases, because it's worth talking about a lot of new games. From yet another new version of Resident Evil 4 to the release of the final exclusive Oculus Rift game, there's bound to be something for all virtual reality fans this month.
As always, you'll find most of these games in Quest, Steam, and PSVR stores.
Puzzle Bobble 3D: Vacation Odyssey (October 5)
Classic color matching gameplay has appeared in PSVR in the new version of Puzzle Bobble, which rethinks the timeless series for 3D. Shoot balls with Move controllers, participate in competitive multiplayer mode and, if you want, join the game on a flat screen.
Song in the Smoke (October 7) – Quest, PSVR, Rift
In a promising virtual reality survival game from 17-Bit, you will hunt for food, collect resources and adapt to an advanced ecosystem with AI. "Song in the Smoke" will give you an unforgettable experience of survival.
Wraith: The Oblivion — Afterlife (October 7) – PSVR
The creepy survival horror from Fast Travel Games, already launched on Quest and PC, brings the World of Darkness universe to PSVR in early October. Become a drizzler, avoid other terrifying drizzlers and try to solve the mystery of your death.
Shadowgate VR: The Mines of Mythrok (October 7) – Quest
Shadowgate is a fantasy adventure game exclusive to Oculus Quest, in fact the first virtual reality game in a very long series that dates back to Macintosh computers. You will wield magic, ride trolleys and explore ancient mines in what should be the first part of a new series.
Loco Dojo Unleashed (October 7) – Quest
In Loco Dojo, up to four players battle each other in crazy mini-games. Unleashed is an updated version tailored to Quest, but fortunately it still has Brian Blessed and cross-purchase with the Rift version.
Lone Echo II (October 12) – Rift
After numerous delays, the final exclusive for the Oculus Rift is almost ready to launch. Lone Echo is a great sci-fi series based on a plot, with a deep focus on research, platforming and puzzle solving.
Eye of the Temple (October 14) – PC VR
Navigate through the ancient temple using moving tiles and use the whip to avoid deadly traps. Just make sure you have a place to play before you dive into this.
Unplugged (October 21) – Quest (later on PC)
Think of Unplugged as a Guitar Hero… only without a guitar. This virtual reality rhythm game uses finger tracking for a unique air guitar playing experience. The tracklist includes artists such as The Clash, Rush, Weezer and Ozzy Osbourne.
Resident Evil 4 (October 21) – Quest 2
The immortal survival horror blockbuster has received a new version designed specifically for Oculus Quest 2. Relive Leon's journey through the horrors and try not to cut off his head while completing a mission to save the president's daughter. How will the game transfer to VR? It will be interesting to see it!
Do Not Open (October 31) – PSVR
PSVR fans will get a real Halloween treat with Do Not Open on October 31, a horror game announced last year where you will encounter a lot of scary puzzles while trying to escape from home. Attention! Puzzles, riddles and events change with each subsequent passage.
Iron Rebellion (possibly October) – PC VR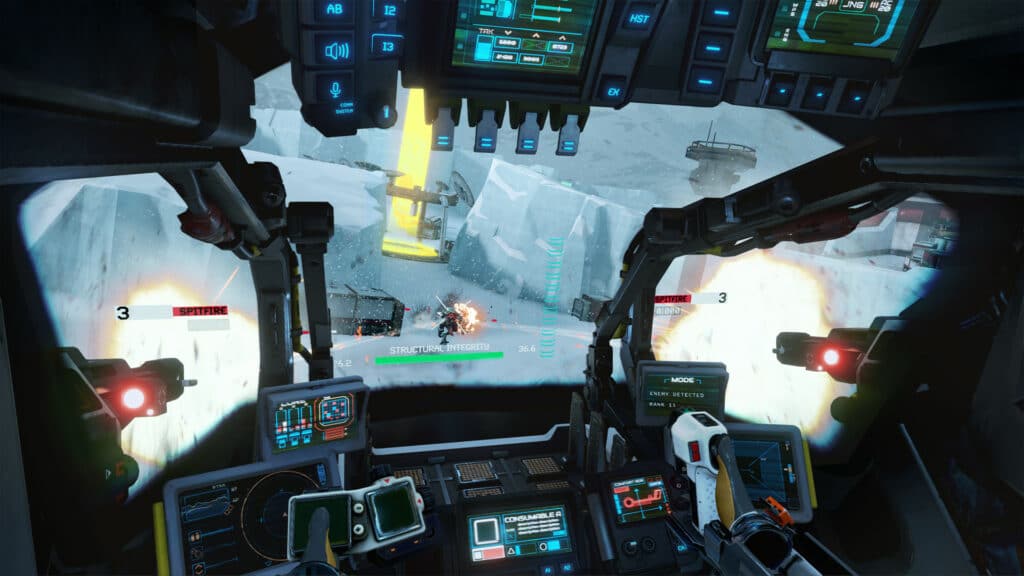 This is a tentative date, but the developers of the promising virtual robot game Iron Rebellion say that early access is only a few weeks away.